Tropical Cyclone 11S (Freddy) / Invest 99P
By PDC's Senior Weather
Specialist Glenn James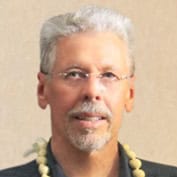 Current Tropical Cyclones:
Tropical Cyclone 11S (Freddy)…is located approximately 212 NM north-northwest of Europa Island

South Indian Ocean
Tropical Cyclone 11S (Freddy)
According to JTWC Warning number 56, sustained winds were 65 knots, with gusts to 80 knots.
Animated multi-spectral satellite imagery (msi) depicts a struggling mass of convection blooming over an assessed low level circulation center (llcc). Another image shows a deep band of convection in the southern periphery wrapping around the evaluated llcc. Although the msi analysis reveals improving convection over the llcc, microwave imagery over the past 12 hours suggests a disproportionate system that is still trying to come together.

Environmental analysis reveals TC 11S continues to battle with a good amount of dry air entrainment in the western periphery. TC Freddy is in a marginally favorable environment for further tropical development. These conditions are characterized by low (05-10 knot) vertical wind shear, and very warm sea surface temperatures, offset by the lack of upper-level outflow to give TC 11S the exhaust it needs to continue to deepen.
TC Freddy continues its northwestward track and will intensify once again before making landfall at approximately by 30 hours. Between 12 and 24 hours, TC 11S will begin to slowly increase in intensity to 70 knots due to an improving structure and regaining more mid-level moisture. In addition, TC Freddy will enter an increasingly favorable environment defined by lower vertical wind shear and higher ocean heat content.
By 36 hours, TC 11S will reach its max intensity of 75 knots as the system makes landfall just south of Quelimane, Mozambique. Afterwards, TC 11S will decrease in intensity due to land interaction after 36 into 48 hours. By 72 hours, TC 11S will dissipate near the Mozambique and southern Malawi border.
>>> There's an area of disturbed weather being referred to as Invest 99P…which is located approximately 126 NM east of Nui Island
Animated multi-spectral satellite imagery (msi) and a microwave image reveals a very compact system, with a consolidating low level circulation (llc) with deep convection covering the possible low level circulation center (llcc) as well as formative banding on the northern and southern peripheries wrapping towards the llcc. A scatterometry partial pass revealed a large swath of 15-20 knot wind fields along the western edges and smaller fields of 25-30 knots near the possible llcc.
99P shows that the environmental conditions are favorable with warm sea surface temperatures, excellent upper level outflow (aided by an upper level anticyclone over the system, and low to moderate (10-15 knot) vertical wind shear.
Due to the rapid development of this system, model guidance is currently limited to global deterministic models, which generally indicate an east-southeastward track along or within a surface trough, with the GFS and NAVGEM being the frontrunners. These models concur on steady development of the system into a tropical cyclone over the next 24 to 36 hours. However, due to the extremely small nature of the system, the global fields are likely underestimating the potential of the system to
develop and warning criteria could be reached sooner than anticipated.
Maximum sustained surface winds are estimated at 27 to 32 knots.
The potential for transition into a significant tropical cyclone within the next 24 hours is high.