Tropical Cyclone 11S (Freddy) / Invest 99P
By PDC's Senior Weather
Specialist Glenn James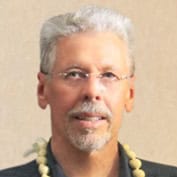 Current Tropical Cyclones:
Tropical Cyclone 11S (Freddy)…is located approximately 286 NM north-northwest of Europa Island

South Indian Ocean
Tropical Cyclone 11S (Freddy)
According to JTWC Warning number 58, sustained winds were 80 knots, with gusts to 100 knots.
Animated multi-spectral satellite imagery (msi) depicts fragmented banding circling a mass of convection blooming over an assessed low level circulation center (llcc). A bullseye pass has revealed the 35 knot wind field has decreased in diameter over the past 12 hours as TC Freddy makes its approach to shore.
TC Freddy is in a marginally favorable environment for further tropical development. These conditions are characterized by low (05-10 knot) vertical wind shear, and very warm sea surface temperatures, offset by the lack of upper-level outflow.
TC Freddy is in a tug-of-war between the ridge to the northeast and the ridge to the southwest. By 12 hours, TC 11S will increase in intensity to 70 knots due to an improving structure and entering an increasingly favorable environment just before landfall near Quelimane, Mozambique.
By 24 hours, TC Freddy will continue to intensify to 75 knots shortly after landfall. TC 11S will then weaken in intensity due to land interaction throughout the duration of the forecast as the remnants will make a dramatic turn back to the east-southeast after 48 hours.
>>> There's an area of disturbed weather being referred to as Invest 99P…which is located approximately 473 NM southeast of Pago Pago, American Samoa.

Animated multi-spectral imagery depicts a broad low-level circulation (llc) partially obscured by deep convection in the eastern semicircle. A microwave pass reveals formative banding wrapping into the eastern quadrant of the llc. A bullseye pass reveals an elongated circulation with a swath of 25 to 30 knot winds in the northern quadrant associated with the formative banding.
Invest 99P is currently embedded in the south pacific convergence zone, and a favorable environment characterized by low (5-10 knot) vertical wind shear and warm sea surface temperatures.

Global models are in good agreement that 99P will have slow development as it tracks east-southeastward over the next 24-48 hours.
Maximum sustained surface winds are estimated at 25 to 30 knots.
The potential for transition into a significant tropical cyclone within the next 24 hours remains high.