Tropical Cyclone 11S (Freddy)
By PDC's Senior Weather
Specialist Glenn James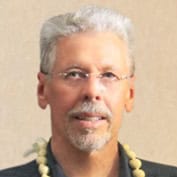 Current Tropical Cyclones:
Tropical Cyclone 11S (Freddy)…is located approximately 180 NM northeast of Beira, Mozambique – Final Warning

South Indian Ocean
Tropical Cyclone 11S (Freddy – Final Warning
According to JTWC Warning number 60, sustained winds were 95 knots, with gusts to 115 knots.
Animated multi-spectral satellite imagery shows the system further intensified as evidenced by the central convection that has become more dense and compact while maintaining a symmetrical structure, tightly wrapped feeder bands, and a well-defined pinhole eye as it is about to make its secondary landfall into Mozambique near Quelimane.
Analysis indicates the environment is favorable with low vertical wind shear, warm sea surface temperatures, and moderate radial outflow.
TC Freddy will continue northwestward under the steering ridge, immediately make landfall and track toward Malawi but will make a clockwise u-turn by 48 hours near the border.
Land interaction with the rugged terrain will primarily cause the rapid erosion leading to dissipation by 72 hours after it makes a u-turn in the general direction back toward the Mozambique Channel.