Tropical Cyclone 11S (Freddy) / Remnants of 16P
By PDC's Senior Weather
Specialist Glenn James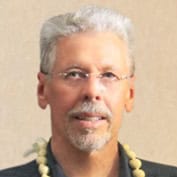 Current Tropical Cyclones:
Tropical Cyclone 11S (Freddy)…is located approximately 121 NM east-southeast of Europa Island

South Indian Ocean
Tropical Cyclone 11S (Freddy)
According to JTWC Warning number 47, sustained winds were 45 knots, with gusts to 55 knots.
Animated multi-spectral satellite imagery depicts a struggling mass of convection blooming over an assessed low level circulation center (llcc). Another image shows fragmented bands of convection in the southeastern periphery wrapping into the evaluated llcc.

Environmental analysis reveals TC 11S continues to struggle with a good amount of dry air entrainment in the western periphery. TC Freddy is in a favorable environment for further tropical development.
These conditions are characterized by moderate eastward outflow aloft, low (10-15 knot) vertical wind shear, and very warm sea surface temperatures.
TC Freddy is being steered by the ridge to the northeast and is heading southeastward through 12 hours. Between 12 and 24 hours, TC 11S will exhibit a quasi-stationary posture before making its dramatic turn northwestward.

During this quasi-stationary stance, intensity will gradually increase to 55 knots as the system will improve in structure and regain moisture in the mid-levels. After 36 hours, TS Freddy will begin its northwestward transit as the ridge from the southwest will begin to build in the area.
By 48 hours, TC 11S will continue to intensify and reach 65 knots. In addition, TC Freddy will pick-up track speed while heading into the central Mozambique Channel. By 72 hours and 96 hours, TC 11S will reach 75 knots as it will proceed to improve in structure due to the favorable environment. Afterwards, the system will decrease in intensity to 70 knots by 120 hours.
Southwest Pacific Ocean
There's an area of disturbed weather being referred to as the Remnants of 16P (Kevin)…located approximately 515 NM south-southeast of Tonga 
The system is currently classified as a subtropical cyclone, generally characterized as having both tropical and mid-latitude cyclone features.
Animated multi-spectral satellite imagery and an earlier microwave image depict a fully exposed low level circulation center (llcc) with fragmented convection in the eastern periphery. A scatterometer partial bullseye revealed the llcc as well as the large swaths of 35-40 knot wind fields wrapping towards the llcc and some pockets of 50 knots to the north.
Environmental conditions prove to be highly unfavorable for TC regeneration with the major long wave pattern moving in over the system and bringing with it high (40-60 knot) vertical wind shear. The remnants of TC 16P has crossed into much cooler waters and has an abundance of dry air wrapping into it.
Global models agree that remnants 16P will continue to dwindle down as it gets picked up within the long wave pattern over the course of the next few days thus completely ended its reign as a possible regenerating TC.
Maximum sustained surface winds are estimated at 47 to 53 knots.
The potential for the development of a significant tropical cyclone within the next 24 hours is low.