Tropical Cyclone 11S (Freddy)
By PDC's Senior Weather
Specialist Glenn James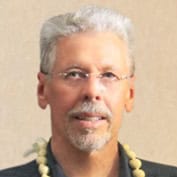 Current Tropical Cyclones:
Tropical Cyclone 11S (Freddy)…is located approximately 45 NM east of Europa Island

South Indian Ocean
Tropical Cyclone 11S (Freddy)
According to JTWC Warning number 52, sustained winds were 100 knots, with gusts to 125 knots.
Animated enhanced infrared satellite imagery depicts deep convection gradually becoming better organized as it wraps around the low-level circulation center (llcc). A microwave image depicts a llcc defined by a prominent but very ragged microwave eye partially open in the northeast quadrant.

Environmental analysis reveals that TC 11S is in a favorable environment for further tropical development, with improving eastward outflow, low to moderate vertical wind shear (10-15 knots), and warm sea surface temperatures.

TC 11S has remained quasi-stationary over the last day as it has been caught between the steering influence of a near-equatorial ridge to the northeast and a subtropical ridge to the southwest. However, as the subtropical ridge amplifies, the system is forecast to begin tracking toward the northwest within the next few hours.
The environment is favorable for intensification, pending the evolution of the mesoscale convective organization of TC 11S.
The inner core structure of the system suggests only gradual intensification in the near term, followed by steady intensification to a peak of 80 knots toward the end of the forecast period as the environment becomes increasingly favorable.
However, the near-term intensity forecast is conservative. If the
inner core of the system organizes more rapidly, then more significant intensification in the near term can be expected. As TC
11S traverses a pool of higher ocean heat content off the coast of
Mozambique between 72 and 96 hours , more significant intensification beyond 80 knots is possible, followed by landfall just prior to 120 hours.