Tropical Cyclone 11S (Freddy)
By PDC's Senior Weather
Specialist Glenn James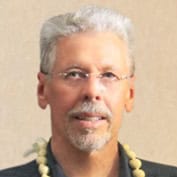 Current Tropical Cyclones:
Tropical Cyclone 11S (Freddy)…is located approximately 119 NM north-northwest of Europa Island

South Indian Ocean
Tropical Cyclone 11S (Freddy)
According to JTWC Warning number 54, sustained winds were 60 knots, with gusts to 75 knots.
Animated enhanced infrared satellite imagery depicts a primary cell of deep convection orbiting the low level circulation center (llcc) as 11S struggles to reform its core structure. The low level circulation center and upper level circulation center are slightly offset. Furthermore, large portions of the system have been eroded by dry air, which has exposed much of the eastern semicircle.

TC 11S (Freddy) is forecast to continue tracking northwestward under the steering influence of the subtropical ridge building to the systems south and west. Over the past 12 hours as 11S has progressed northwestward, the system has been cut off from the sub-tropical jet to the south which was providing vigorous upper level outflow.

As this outflow was restricted, the system lost its eye and struggled to maintain convective cohesion. Coming as both a blessing and curse, as the ridge to the west builds, it will provide improved upper level outflow while also bringing copious amounts of dry air into the system from the west.
These factors coupled with slightly cooling sea surface temperatures will gradually weaken 11S until once again making landfall on the coast of Mozambique. With a forecast intensity of 75 knots by 48 hours, 11S will proceed inland through 72 hours and quickly weaken until dissipation near 96 hours.