Tropical Cyclone 11S (Freddy) / Invest 99W
Sunday, February 19, 2023
By PDC's Senior Weather
Specialist Glenn James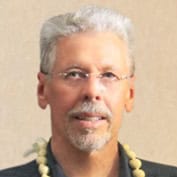 Current Tropical Cyclones:
Tropical Cyclone 11S (Freddy)…is located approximately 227 NM east-northeast of Port Louis, Mauritius

South Indian Ocean
Tropical Cyclone 11S (Freddy)
According to JTWC Warning number 35, sustained winds were 130 knots, with gusts to 160 knots.
Animated multi-spectral satellite imagery depicts a fairly symmetrical system with relatively ragged banding in the northern and southern peripheries. TC Freddy is showing signs of a slowly expanding eye which indicates a weakening trend.
Environmental analysis indicates TC 11S to be in favorable conditions for continual tropical development. These conditions are characterized by consistent westerly outflow aloft, low (5-10 knot) vertical wind shear, and warm sea surface temperatures.
TC Freddy continues its west-southwestward track as it transits the northeastern periphery of the ridge to the southeast. Copious amounts of dry air will continue to surround the system, however, TC Freddy will stay cocooned in its own moisture pocket throughout its forecast track.
The system will continue its west-southwestward trajectory and gradually decrease in intensity to 105 knots as it makes its approach to the east coast of Madagascar shortly after 48 hours. TC 11S is forecast to further decrease in intensity to 45 knots by 72 hours as it transits across the mountainous terrain of southern Madagascar.
By 96 hours, the system will be in another favorable environment over the Mozambique Channel and re-intensify to 55 knots as a result. By 120 hours, TC Freddy will approach the Mozambique Coast south of Beira and decrease to 45 knots due to land interaction.
Northwest Pacific Ocean
>>> There's an area of disturbed weather being referred to as Invest 99W…which is located approximately 255 NM south-east of Manila, Philippines
Animated multi-spectral imagery depict a broad area of disorganized convection over the central Philippine Islands, with general cyclonic turning disrupted by numerous islands.
Environmental analysis reveals that 99W is in a marginally favorable region for development due to high (25-30 knot) vertical wind shear, offset by good westward outflow and warm sea surface temperatures. The placement of invest 99W is difficult due to the low level circulation estimated to be over the Central Philippine Islands. Land interaction is playing a role in limiting consolidation at this time.
Maximum sustained surface winds are estimated at 15 to 20 knots.
The potential for transition into a significant tropical cyclone within the next 24 hours remains medium.