Tropical Cyclone 11S (Freddy)
Tuesday, February 21, 2023
By PDC's Senior Weather
Specialist Glenn James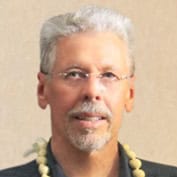 Current Tropical Cyclones:
Tropical Cyclone 11S (Freddy)…is located approximately 160 NM southeast of Antananarivo, Madagascar

South Indian Ocean
Tropical Cyclone 11S (Freddy)
According to JTWC Warning number 38, sustained winds were 100 knots, with gusts to 125 knots.
Animated enhanced infrared satellite imagery shows the system remains compact and symmetrical with a defined 6 NM pinhole eye asit is about to make landfall into central Madagascar. The eye has since become cloud-covered and the western half of the system has intruded into Madagascar with early indications of unraveling.
The environment, for now, remains favorable with light vertical wind shear, strong radial outflow and warm sea surface temperatures.
TC Freddy will continue on a west-southwestward track, make landfall over the next few hours and cross Madagascar, exit into the Mozambique Channel shortly after 24 hours, then make a final landfall over southern Mozambique around 66 hours.

The rugged terrain of Madagascar will significantly erode the cyclone down to 40 knots by 24 hours. Afterward, the warm waters of the Mozambique channel will fuel a modest intensification to 60 knots by 48 hours.
After its final landfall, the rugged terrain of Mozambique will rapidly erode the system to dissipation by 96 hours.