Tropical Cyclone 14S (Enala) / Invest 94P
Saturday, February 25, 2023
By PDC's Senior Weather
Specialist Glenn James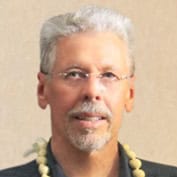 Current Tropical Cyclones:
Tropical Cyclone 14S (Enala)…is located approximately 692 NM southeast of Port Louis, Mauritius
South Indian Ocean
Tropical Cyclone 14S (Enala)

According to JTWC Warning number 8, sustained winds were 45 knots, with gusts to 55 knots.
Animated multi-spectral satellite imagery shows a deteriorating system inundated by strong northwesterly vertical wind shear, partly exposing the low
level circulation.
The environment is marginal with strong poleward outflow and warm sea surface temperatures offset by strong vertical wind shear.
TC Enala will continue to track south-southwestward under the ridge up to 36 hours. Afterward, a secondary ridge to the northwest will compete for steering, forcing the cyclone in a quasi-stationary mode (QS).

The marginal environment will sustain the current intensity up to 12 hours, afterward, increasing vertical wind shear and cooling sea surface temperatures will lead to dissipation by 72 hours, possibly sooner, while the system is qs.
Southwest Pacific Ocean
>>> There's an area of disturbed weather, being referred to as Invest 94P…which is located approximately 295 NM north-northeast of Nadi, Fiji

Animated multi-spectral satellite imagery depicts a slowly consolidating low level circulation center (llcc) with persistent deep convection over the northern and eastern quadrants.
Environmental analysis reveals that Invest 94P is in an area of favorable development with moderate equatorward upper level outflow, very warm sea surface temperatures, and low to moderate (10-20 knot) vertical wind shear.
Multiple deterministic and ensemble models indicate that development is likely as the system tracks westward over the next few days.
Maximum sustained surface winds are estimated at 25 to 30 knots.
The potential for the development remains medium.