Tropical Cyclone 14S (Enala) / Tropical Cyclone 15P (Judy) / Invest 96P
Monday, February 27, 2023
By PDC's Senior Weather
Specialist Glenn James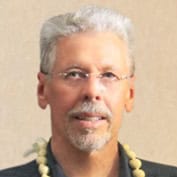 Current Tropical Cyclones:
Tropical Cyclone 14S (Enala)…is located approximately 763 NM southeast of Port Louis, Mauritius
Tropical Cyclone 15P (Judy)…is located approximately 223 NM north of Port Vila, Vanuatu
South Indian Ocean
Tropical Cyclone 14S (Enala)

According to JTWC Warning number 12, sustained winds were 45 knots, with gusts to 55 knots.
Animated multi-spectral satellite imagery (msi) shows a deteriorating system inundated by moderate to strong northwesterly vertical wind shear, partly exposing the low level circulation.
The environment is marginal with the strong radial outflow offset by the moderate to strong vertical wind shear and cool sea surface temperatures.
TC Enala will loop counter-clockwise as the ridge to the west initially assumes steering. After 48 hours, the ridge to the east will assume steering and drive the cyclone southwestward.

The marginal environment will slightly weaken the system then sustain it at about 35 knots up to 48 hours. Afterward, dissipation will occur by 72 hours, possibly sooner.

Southwest Pacific Ocean
Tropical Cyclone 15P (Judy)

According to JTWC Warning number 5, sustained winds were 55 knots, with gusts to 70 knots.
Animated enhanced infrared satellite imagery shows a large, expanding and consolidating system with deepening central convection that is offset northwestward from but also obscuring the low-level circulation.
Analysis indicates a favorable environment with light to moderate vertical wind shear, warm sea surface temperatures, and strong equatorial outflow.
TC Judy will continue to track southwestward, southward, then accelerate southeastward as it rounds the western edge of the steering ridge.
The favorable environment will fuel a steady intensification to a peak of 80 knots by 48 hours, enhanced by improved poleward outflow ahead of a shortwave trough approaching from the southwest.
Afterward, increasing vertical wind shear and cooling sea surface temperatures will gradually weaken the cyclone, and by 120 hours, will be reduced to 45 knots as it passes northeast of New Zealand. Concurrently by 96 hours, the system will begin subtropical transition and by 120 hours will transform into a subtropical low.
>>> There's an area of disturbed weather being referred to as Invest 96P…which is located approximately 386 NM east-southeast of Port Moresby, Papua New Guinea.
Animated enhanced infrared satellite imagery and a microwave image reveal a small area of flaring convection over a poorly organized low level circulation center (llcc). While currently rather disorganized, the llcc structure is steadily improving as evidenced in the microwave image.
Environmental conditions are becoming more favorable with moderate (15-20 knot) vertical wind shear, warm sea surface temperatures, and weak equatorward outflow aloft.
Global models agree on an initial track towards the east-northeast towards the Solomons, followed by a turn towards the southeast, generally towards Vanuatu. The system is expected to steadily consolidate and intensify over the next 3-4 days.
Maximum sustained surface winds are estimated at 25 to 30 knots.
The potential for transition into a significant tropical cyclone within the next 24 hours is low.