Tropical Cyclone 11S (Freddy) / Invest 99W
Friday, February 17, 2023
By PDC's Senior Weather
Specialist Glenn James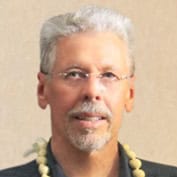 Current Tropical Cyclones:
Tropical Cyclone 11S (Freddy)…is located approximately 976 NM east-northeast of Port Louis, Mauritius

South Indian Ocean
Tropical Cyclone 11S (Freddy)
According to JTWC Warning number 30, sustained winds were 120 knots, with gusts to 145 knots.
Animated enhanced infrared satellite imagery depicts a symmetric core surrounding a 20 NM diameter round eye
Animated water vapor imagery continues to indicate radial outflow and environmental conditions remain favorable with low vertical wind shear and warm sea surface temperature values.
TC 11S will continue to track westward through 48 hours along the northern periphery of the ridge. After 48 hours, the system will turn west-southwestward as the ridge reorients to the southeast with the approach of a major shortwave trough. This
trough is expected to fill and propagate quickly eastward, which
will allow TC 11S to return to a more westward track near 120 hours.
Despite dry air entraining around the periphery of the system and possible upwelling cool water, TC 11S remains resilient and continues to track steadily westward at 14 knots.
TC 11S is expected to weaken slightly by 24 hours but is expected to reintensify slightly to 120 knots by 48 hours. After 72 hours, steady weakening is anticipated as the system approaches Madagascar near 96 hours then rapid weakening as the system tracks over Madagascar.
Northwest Pacific Ocean
>>> There's an area of disturbed weather being referred to as Invest 99W…which is located approximately 163 NM west of Palau.
Animated multi-spectral satellite imagery depicts a broad, disorganized low-level circulation with deep convection offset in the western semicircle.
Environmental analysis indicates unfavorable conditions with high (25-40 knot) easterly vertical wind shear and broad difluence aloft. Sea surface temperatures remain warm.

Global models are in general agreement that 99W will have little development as it tracks west-northwestward over the next 48 hours.
Maximum sustained surface winds are estimated at 10 to 15 knots.
The potential for transition into a significant tropical cyclone within the next 24 hours remains low.