Tropical Cyclone 08S (Cheneso) / Tropical Cyclone 09P (Irene) / Invest 92P
Wednesday, January 18, 2023
By PDC's Senior Weather
Specialist Glenn James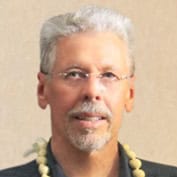 Current Tropical Cyclones:
Tropical Cyclone 08S Cheneso…is located approximately 404 NM northeast of Antananarivo, Madagascar
Tropical Cyclone 09P (Irene)…is located approximately 127 NM south-southeast of Port Vila, Vanuatu
South Indian Ocean
Tropical Cyclone 08S (Cheneso)
According to JTWC Warning number 3, sustained winds were 55 knots, with gusts to 70 knots.
Animated multi-spectral satellite imagery depicts an asymmetric system, with a partially exposed low level circulation center (llcc) to the east of a mass of cyclonically curved convection, and an elongated banding feature which extends far to the southeast towards Mauritius.
Overall conditions remain favorable, with warm sea surface temperatures and good poleward and equatorward outflow being offset by moderate easterly shear.
Landfall along the northeast coast of Madagascar is expected just prior to 24 hours. after this point, the ridge reorients to a more meridional axis, which will push TC 08S onto a more southwestward track through the remainder of the forecast period.
In terms of intensity, the persistent easterly shear have served to disrupt the consolidation of the low-level vortex, leading to very slow intensification over the past day.
Shear is expected to decrease at the same time, which means there will be a brief period of time when conditions will be more favorable, just prior to landfall.
The forecast calls for a peak of 50 knots at 12 hours, but in all likelihood the actual peak could be slightly higher and will occur at or near landfall, between forecast points. Once the system moves ashore, it will rapidly weaken due to interaction with the rugged terrain of central Madagascar.
Southwest Pacific Ocean
Tropical Cyclone 09P (Irene)
According to JTWC Warning number 5, sustained winds were 45 knots, with gusts to 55 knots.
Tropical cyclone 09P (Irene) has rapidly improved in overall structure, developing a well-defined central dense overcast over the past six hours. overshooting tops near the assessed center exhibit cold temperatures and as of the 1300z hour a large burst of lightning is observed near the core of the circulation.
Environmental parameters are favorable, with warm sea surface temperatures, localized low shear and strong poleward outflow.
TC 09P is very slowly starting to turn onto a more southeastward track, though the past six-hour motion vector was just south of due east. The steering ridge is currently due east of the storm and quickly sliding south. It is expected to elongate and ultimate merge with the subtropical ridge currently sitting far to the southeast.
The result of this will be a strengthening of the steering gradient, leading to an increase in track speed, with a continued gradual turn towards the southeast. By the end of the forecast, TC 09P will slow and turn more sharply poleward as the remnant vortex comes under the steering influence of the lower levels of the ridge.
While conditions are currently favorable for additional intensification, the window of opportunity is quickly closing, with the peak intensity likely to be reached within the next 12 to 18 hours. The key will be how long the deep convection, which is pushing back against the persistent shear, can be sustained.
If this can continue to provide a cocoon of localized low shear, the system will likely continue to intensify, but if it breaks down for even a short period of time, the shear will quickly overpower it. The forecast calls for a peak of 55 knots by 12 hours, but it is possible the system will reach a slightly higher peak around 18 hours.
By 24 hours the system will begin to be enveloped by mid-level dry air and feel the effects to rapidly increasing shear, marking the beginning of subtropical transition. Completely choked by dry air and under very high shear, transition to a subtropical low is expected no later than 72 hours, and potentially as early as 48 hours.
>>> There's an area of disturbed weather, being referred to as Invest 92P…which is located approximately 50 NM east-southeast of Willis Island, Australia
Animated multi-spectral satellite imagery depicts a partially exposed, elongated and defined low level circulation center (llcc) with disorganized flaring convection sheared to the east. Animated radar imagery depicts low level rain bands wrapping into a defined center just east of Willis Island.
Environmental analysis reveals favorable conditions for development with moderate equatorward outflow and weak poleward outflow aloft, low (10-15 knot) vertical wind shear, and warm sea surface temperatures.
Global models are in agreement that 92P will develop gale-force winds along the southern quadrant as it tracks east-southeastward over the next 24-48 hours.
Maximum sustained surface winds are estimated at 25 to 30 knots.
The potential for the development is upgraded to high.