Tropical Cyclone 08S (Cheneso) / Remnants of Tropical Cyclone 09P / Invest 92P
Thursday, January 19, 2023
By PDC's Senior Weather
Specialist Glenn James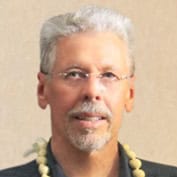 Current Tropical Cyclones:
Tropical Cyclone 08S Cheneso…is located approximately 325 NM north-northeast of Antananarivo, Madagascar – Final Warning
South Indian Ocean
Tropical Cyclone 08S (Cheneso) – Final Warning
According to JTWC Warning number 4, sustained winds were 45 knots, with gusts to 55 knots.
Animated enhanced infrared satellite imagery shows the low level circulation has made landfall over northern Madagascar.
TC 08S is expected to dissipate over land by 24 hours and its remnants to track over land at least up to 48 hours.
Southwest Pacific Ocean
An area of disturbed weather, being referred to as the remnants of 09P
09p is located under strong northwesterly flow along the leading edge of a deep subtropical shortwave trough with 30-40 knots of vertical wind shear.
Consequently, animated enhanced infrared satellite imagery and a color composite microwave image depict a highly asymmetric structure with a very broad, poorly defined low-level circulation center and deep convection sheared to the southeast.
Global models indicate this subtropical storm will rapidly track south-southeastward and steadily weaken over the next 12-24 hours.
>>> There's an area of disturbed weather, being referred to as Invest 92P…which is located approximately 534 NM west-northwest of Noumea, New Caledonia
Animated enhanced infrared satellite imagery depicts an elongated, poorly organized low-level circulation (llc) with a linear band of deep convection.
As revealed in a microwave image, the system is struggling to consolidate with deep convection persisting along the trough but little evidence of a discrete llc. However, the overall wind field has strengthened around the periphery of the system.
Environmental conditions remain marginal with diffluent subtropical westerlies over the system, moderate to high vertical wind shear and warm sea surface temperatures.
Despite the marginal environment, global models continue to strengthen the winds to gale-force strength within the next day as the system tracks east-southeastward toward New Caledonia.
Maximum sustained surface winds are estimated at 25 to 30 knots.
The potential for the development remains high.