Tropical Cyclone 08S (Cheneso) / Tropical Cyclone 10P
By PDC's Senior Weather
Specialist Glenn James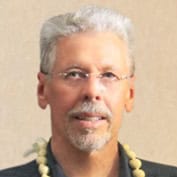 Current Tropical Cyclones:
Tropical Cyclone 08S Cheneso…is located approximately 325 NM north-northeast of Antananarivo, Madagascar – Final Warning
Tropical Cyclone 10P…is located approximately 204 NM west of Noumea, New Caledonia – Final Warning
South Indian Ocean
Tropical Cyclone 08S (Cheneso) – Final Warning
According to JTWC Warning number 4, sustained winds were 45 knots, with gusts to 55 knots.
Animated enhanced infrared satellite imagery shows the low level circulation has made landfall over northern Madagascar.
TC 08S is expected to dissipate over land by 24 hours and its remnants to track over land at least up to 48 hours.
Southwest Pacific Ocean
Tropical Cyclone 10P – Final Warning
According to JTWC Warning number 2, sustained winds were 35 knots, with gusts to 45 knots.
Animated multi-spectral satellite imagery (msi) depicts a fully exposed low level circulation center (llcc) with deep convection sheared off to the east. A scatterometer image indicates that 30-35 knot winds persist to the south of the circulation.
As evidenced by the fully exposed appearance in msi imagery, copious amounts of dry air has infiltrated the circulation as well as increasing vertical wind shear. These factors are quickly dominating the environment, which will result in a gradual weakening trend through the forecast period.
10P is forecast to continue tracking generally southeastward under the steering influence of a near equatorial ridge (ner) to the north. By 12 hours, 10P will be preparing for a sharp poleward shift, as a ridge to the east builds in. The system will dissipate near 12 hours and begin a poleward track, continuing to weaken by 24 hours and beyond.
Numerical models are in good agreement that 10P will maintain course through 12 hours, after which the system turns poleward. Reliable model intensity guidance is also in good agreement, with all members weakening the system through the forecast period.