By PDC's Senior Weather
Specialist Glenn James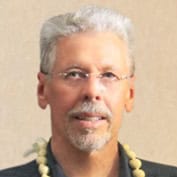 Current Tropical Cyclones:
There are no tropical cyclones at the time of this writing
South Indian Ocean
>>> There's an area of disturbed weather, being referred to as Invest 08S…which is located approximately 181 NM west-southwest of Antananarivo, Madagascar

animated enhanced infrared
satellite imagery and a 232211z amsr2 89ghz microwave pass depict
improved deep convective organization in the northwestern quadrant
wrapping into a consolidating low level circulation center (llcc).
Environmental analysis reveals favorable conditions for further intensification due to warm sea surface temperatures, moderate (15-20 knot) vertical wind shear, and good poleward and equatorward outflow.
Due to a complex interaction with local topography, a persistent near-equatorial ridge to the north, and transient high pressure systems to the south, there exists a moderate level of uncertainty within model consensus. However, when taken holistically the preponderance of evidence indicates 08S will track back over water and intensify.
Maximum sustained surface winds are estimated at 22 to 25 knots.
The potential for the development is upgraded to medium.