Tropical Cyclone 08S (Cheneso)
Tuesday, January 24, 2023
By PDC's Senior Weather
Specialist Glenn James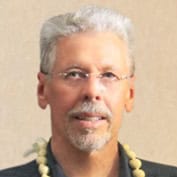 Current Tropical Cyclones:
Tropical Cyclone 08S (Cheneso)…is located approximately 201 NM northeast of Europa Island
South Indian Ocean
Tropical Cyclone 08S (Cheneso)
According to JTWC Warning number 7, sustained winds were 70 knots, with gusts to 85 knots.
Tropical Cyclone 08S has rapidly intensified 35 knots over the past 24 hours from 25 knots to the current intensity of 60 knots.
Animated multi-spectral satellite imagery depicts a cloud-filled eye, ragged eye with tightly curved spiral banding. A color composite microwave image reveals a more elongated microwave eye feature, however, the overall convective structure has definitely improved significantly over the past 12 hours.
Environmental conditions remain highly favorable with strong
near-radial outflow enhanced by a westerly jet to the south, warm sea surface temperature values and low vertical wind shear.
TC 08S should remain quasi-stationary through at least 36 hours within the competing steering pattern, which is expected to upwell cooler water slowing intensification to a more modest rate. Additionally, interaction with land will also hinder significant intensification.
After 36 hours, the ridge to the south is expected to gradually weaken with the approach of a deep upper-level trough which will shift the ridge to the east and allow TC 08S to accelerate poleward.
TC 08S will peak at 100 knots near 72 hours due to enhanced poleward outflow into the westerlies. The ridge will gradually strengthen to the east driving TC 08S southward then eventually southeastward after 96 hours, when the system rounds the ridge and begins to interact with the subtropical westerlies.