Tropical Cyclone 07P / Invest 95P
Saturday, January 7, 2023
By PDC's Senior Weather
Specialist Glenn James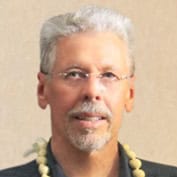 Current Tropical Cyclones:
Tropical Cyclone 07P…is located approximately 141 NM south of Noumea, New Caledonia

Northwest and Southwest Pacific Ocean, North and South Indian Oceans, and Arabian Sea:
Southwest Pacific Ocean
Tropical Cyclone 07P
According to JTWC Warning number 6, sustained winds were 40 knots, with gusts to 50 knots.
Animated multi-spectral satellite imagery () indicates that TC 07P is rapidly falling apart, becoming decapitated and starting to feel the effects of dry, convergent flow moving in from the west. Animated (msi) suggests that the vortex is in the process of decoupling and elongating, though a discreet low level circulation center (llcc) remains elusive due to masking by upper-level cirrus blowoff.
Analysis indicates a marginal environment at best, rapidly trending towards unfavorable. sea surface temperatures will continue to decrease as the system moves southward. Shear is now approaching 30 knots and a strong upper-level trough to the west is ushering in convergent flow and dry air on the western periphery of the system.
Its glory days now laying in its wake, TC 07P has commenced weakening, while also beginning subtropical transition (stt). Shear, already approaching 30 knots, is forecast to continue to increase and will only serve to accelerate the
decapitation of the system over the next 24 hours.
At the same time, very dry mid-level air will continue to rapidly move in from the west, and will completely smother the system over the next day. By 24 hours, the llcc will be fully exposed and devoid of significant convection and will rapidly weaken to below warning criteria no later than 24 hours.
The system is already starting stt and acceleration of this process is expected going forward with transition to a fully subtropical low pressure area anticipated no later than 24 hours.
Southwest Pacific Ocean
>>> There's an area of disturbed weather, being referred to as Invest 95P…which is located approximately 219 NM east of Noumea, New Caledonia
Maximum sustained surface winds are estimated at 27 to 33 knots.
The potential for the development of a significant tropical cyclone within the next 24 hours is low.