By PDC's Senior Weather
Specialist Glenn James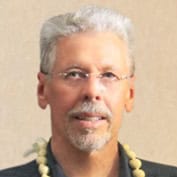 Current Tropical Cyclones:
There are no tropical cyclones at the time of this writing

Northwest and Southwest Pacific Ocean, North and South Indian Oceans, and Arabian Sea:
Southwest Pacific Ocean
>>> There's an area of disturbed weather, being referred to as Invest 95P…which is located approximately 384 NM south Suva, Fiji

An area of convection (Invest 95P) has persisted south of Suva, Fiji. Reanalysis of overnight microwave and scatterometer data suggests that Invest 95P may have briefly reached 35 knots. Imagery showed a small patch of gale force winds along the
southern side of the circulation, and a later microwave image depicted a microwave eye feature.
However, subsequent enhanced infrared imagery showed the system becoming increasingly disorganized due to moderate westerly shear. However, over the past couple of hours up to the present time, the system has moved into an area of lower shear, indicating less than 15 knots of shear over top of the system. As we approach the diurnal convective maximum, a symmetrical bloom of convection has once more fired up over the low level circulation center.
Global models are also struggling with depicting 95P and are not picking up on the stronger wind field as indicated by scatterometer. Overall, models are moving the system off to the east-southeast and it is expected to eventually merge into a large extratropical system that will develop from the remnants of TC 07P to the west.
However, the global models are not showing any intensification, which is clearly occurring. The system is likely to flirt with the 35 knot warning threshold at various times over the next day or two, especially near diurnal maximum, before it moves over cooler waters and merges with the developing extratropical system to the south, but is unlikely to be able to sustain this intensity for more than a few hours at a time maximum sustained surface winds are estimated at 27 to 33 knots.
Maximum sustained surface winds are estimated at 27 to 33 knots.
The potential for the development of a significant tropical cyclone within the next 24 hours is upgraded to medium.