Tropical Cyclone 08S / Invest 90S / Invest 91P
Tuesday, January 17, 2023
By PDC's Senior Weather
Specialist Glenn James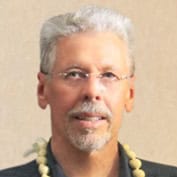 Current Tropical Cyclones:
Tropical Cyclone 08S…is located approximately 362 NM north of Port Louis, Mauritiu
South Indian Ocean
Tropical Cyclone 08S
According to JTWC Warning number 1, sustained winds were 35 knots, with gusts to 45 knots.
Animated enhanced infrared satellite imagery depicts curved bands of deep convection with a majority of the vertical hot towers persisting in the southern semicircle. A microwave image reveals prominent low level cloud lines wrapping into a low level circulation tucked under and therefor obscured by the primary deep convective towers. A microwave radiometer pass revealed a region of 35-37 knot winds, which roughly correlate to the primary region of deep convection.
TC 08S is forecast to continue tracking generally westward under the steering influence of a ridge to the south-southeast. Currently in a highly favorable environment characterized by warm sea surface temperatures, low vertical wind shear and solid poleward outflow aloft provided by an upper-level anticyclone to the east, the probability of rapid intensification in the coming hours is high.
Over the next 12 hours as 08S continues to track westward and intensify, Invest 90S will close within 400 NM and begin to orbit and eventually fully merge with 08S. By 24 hours, 08S is forecast to reach a peak intensity near 60 knots though higher values are possible if highly favorable conditions persist. After 24 hours, the system will track west-southwestward and eventually southwestward towards a col region as the steering ridge reorients longitudinally.
Near 36 hours, 08S will make landfall over the mountainous region of northern Madagascar. Based on the forecast steering pattern the system will be forced inland and ripped apart until dissipation near 72 hours.
There is a potential however, that the steering ridge will be broken down and reoriented sooner than forecast which would allow for a poleward track along the eastern coast of Madagascar over the warm waters of the southern Indian Ocean allowing for a longer life cycle.
>>> There's an area of disturbed weather, being referred to as Invest 90S…which is located approximately 715 NM north-northwest of Mauritius.
Animated multi-spectral satellite imagery depicts a disorganized and partially exposed low level circulation center (llcc) with weakening convection on the western periphery. A scatterometer image shows 25 knot winds to the south of the system but lighter winds in the remainder of the circulation.
Upper-level analysis reveals 90S has an extremely marginal vertical wind shear bubble at 15-20 knots, warm sea surface temperatures, and poor poleward and equatorward outflow.
Global models are in strong agreement that 90S and 96S are undergoing a binary interaction with one another with 96S being the stronger twin and absorbing 90S over the next few days before heading towards Madagascar.
Maximum sustained surface winds are estimated at 23 to 25 knots.
The potential for the development remains low.
>>> There's a second area of disturbed weather, being referred to as Invest 91P…which is located approximately 499 NM northwest of Noumea, New Caledonia
Animated multi-spectral satellite imagery displays a quickly consolidating low level circulation center (llcc) with curved deep convective banding wrapping around the llcc.
Environmental analysis reveals a favorable environment for development with warm sea surface temperatures, strong equatorward outflow, and marginal (15-25 knot) vertical wind shear.
Model guidance is in good agreement that 91P will track southeastward along the southwest side of a deep-layer near-equatorial ridge through the next couple of days.
While currently a experiencing a fair amount of axis tilt, the mesoscale models suggest the system will quickly commence intensification…also indicating a moderate chance of rapid intensification over the next 36 hours as the system tracks between New Caledonia and Vanuatu.
Maximum sustained surface winds are estimated at 23 to 27 knots.
The potential for the development is upgraded to high.