By PDC's Senior Weather
Specialist Glenn James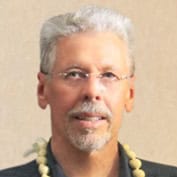 Current Tropical Cyclones:
There are no tropical cyclones at the time of this writing

Northwest and Southwest Pacific Ocean, North and South Indian Oceans, and Arabian Sea:
South Indian Ocean
>>> There's an area of disturbed weather, being referred to as Remnants of TC 06S…which is located approximately 60 NM southeast of Broome, Australia
Animated enhanced infrared satellite imagery depicts low-level cloud lines wrapping tightly into a partially exposed, well-defined low-level circulation center with persistent deep convective banding over the northwestern periphery..
Environmental conditions are unfavorable at the moment due to moderate to high (20 to 30 knot) vertical wind shear and land interaction. However, good upper-level outflow should aid in intensification as the system tracks closer to the coastline and possibly over water. Coastal sea surface temperatures remain warm.
Global models agree on a westward track over the next 24 hours with slow intensification before veering southeasterly inland.
Maximum sustained surface winds are estimated at 28 to 33 knots.
The potential for transition into a significant tropical cyclone with the next 24 hours remains medium.