Tropical Cyclone 05S (Darian)
Sunday, December 18, 2022
By PDC's Senior Weather
Specialist Glenn James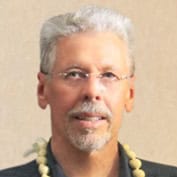 Current Tropical Cyclones:
Tropical Cyclone 05S (Darian)…is located approximately 225 NM west of Cocos Islands, Australia

Northwest and Southwest Pacific Ocean, North and South Indian Oceans, and Arabian Sea:
South Indian Ocean
Tropical Cyclone 05S (Darian)
According to JTWC Warning number 2, sustained winds were 45 knots, with gusts to 55 knots.
Animated multi-spectral satellite imagery depicts deep convection expanding over an increasingly tightly-wrapped low level circulation.
TC 05S has consolidated into a tropical cyclone with the environmental support of strong poleward outflow and low vertical wind shear.
TC Darian will turn toward and continue on a southeastward trajectory for the next 48 hours under the steering influence of near-equatorial ridging situated to the northeast.
After 48 hours, the near-equatorial steering ridge is expected to weaken and reorient as a subtropical ridge concurrently builds to the south of the system, steering the system on a westward to south-westward trajectory for the remainder of the forecast period.
Favorably low vertical wind shear (vws) and strong poleward outflow will support steady intensification in the near-term. The magnitude of
intensification should be limited, however, as along-track sea surface temperatures are only marginally favorable and vws is expected to increase due to shifting upper-level winds by 36 hours.
Increasing shear and a slightly less favorable outflow pattern will drive weakening after 36 hours, but the pattern will again improve late in the forecast period to support possible re-intensification by 120 hours.