Tropical Cyclone 05S (Darian) / Tropical Cyclone 06S (Ellie) / Invest 98B
Thursday, December 22, 2022
By PDC's Senior Weather
Specialist Glenn James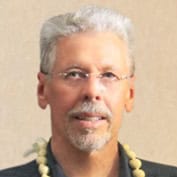 Current Tropical Cyclones:
Tropical Cyclone 05S (Darian)…is located approximately 948 NM east-southeast of Diego Garcia

Tropical Cyclone 06S (Ellie)…is located approximately 112 NM south-southeast of Darwin, Australia – Final Warning/span>

Northwest and Southwest Pacific Ocean, North and South Indian Oceans, and Arabian Sea:
South Indian Ocean
Tropical Cyclone 05S (Darian)
According to JTWC Warning number 11, sustained winds were 100 knots, with gusts to 125 knots.
Animated multi-spectral satellite imagery depicts a degrading inner core structure, with the eye filling with cloud and the eyewall becoming less well-defined in infrared imagery during the past 12 hours. A microwave pass suggests that the eyewall is still closed, but weak in the southeast quadrant. Earlier microwave data showed an open eyewall at times.
Water vapor channels show dry air close by to the east of the cyclone, and modeled vertical profiles from the GFS and ECMWF models show 20-25 kt of mid-level wind shear out of the east, potentially causing ingestion of this dry air mass and contributing to the observed degradation of the core structure.
Tropical cyclone 05S (Darian) is on a weakening trend, potentially due to mid-level easterly wind shear and upwelling of cooler water as the cyclone moves at a speed of 8 knots in an area of relatively low ocean heat content.
A mid-level ridge to the south is currently steering Darian generally westward. Thereafter, a digging long wave trough west of Australia is expected to induce a turn towards the south and southeast, likely resulting in a slowing of Darian's forward motion for a time. The coupled HWRF model suggests that this slow turn could induce more oceanic upwelling, contributing to continuing weakening of the storm, even though wind shear is expected to abate after 24 hours.
The suite of dynamical and statistical model guidance generally agrees, showing weakening throughout the forecast period. Darian's southward turn will take it over cooler waters towards the end of the forecast period, and the JTWC intensity forecast decreases to 60 knots by 120 hours.
During the 96-120 hour period, the aforementioned long wave trough west of Australia will pull away, allowing a ridge to rebuild south of Darian once again, turning the cyclone back southwestward or westward near the end of the forecast.
Tropical Cyclone 06S (Ellie) – Final Warning
According to JTWC Warning number 3, sustained winds were 35 knots, with gusts to 45 knots.
Animated enhanced infrared satellite imagery and Australian radar imagery show that tropical cyclone 06S (Ellie) has made a significant jog southeastward during the past six hours, enough to bring the center of circulation close to the coastline between Channel Point and Wadeye, northern territory.
Inner core organization has continued to improve, with a tightly wrapped banding center evident in radar imagery and a microwave pass. Convective bursts are seen wrapping around a warm spot in IR imagery.
Tropical cyclone 06S (Ellie) has deviated southeastward from the previous forecast and will make landfall in Australia imminently. This will arrest the intensification trend, though the cyclone could maintain elevated winds well inland.
a mid-level ridge over Queensland in combination with an upper-level trough over western Australia is expected to direct Ellie generally southward over Australia during the next 4 days, at which point dissipation is forecast by the global models./span>
>>> There's an area of disturbed weather, being referred to as Invest 98B which is located approximately 313 NM northeast of Colombo, Sri Lanka
Animated enhanced infrared satellite imagery depicts a broad low level circulation partially exposed to the southeast of flaring convection that is being sheared to the northwest.
Analysis indicates 98B is in a marginally favorable environment for development with moderate to strong (20-25 knot) vertical wind shear offset by predominately poleward divergence aloft and warm sea surface temperatures.
Global models are in good agreement that 98B will continue to track generally northward over the next 24-48 hours and gradually intensify, however, the increasing vertical wind shear will likely hinder development into a significant tropical cyclone.
Maximum sustained surface winds are estimated at 20 to 25 knots.
The potential for the development of a significant tropical cyclone within the next 24 hours remains low.