Tropical Cyclone 05S (Darian) / Invest 98B
Friday, December 23, 2022
By PDC's Senior Weather
Specialist Glenn James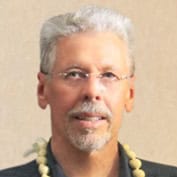 Current Tropical Cyclones:
Tropical Cyclone 05S (Darian)…is located approximately 713 NM east-southeast of Diego Garcia

Northwest and Southwest Pacific Ocean, North and South Indian Oceans, and Arabian Sea:
South Indian Ocean
Tropical Cyclone 05S (Darian)
According to JTWC Warning number 14, sustained winds were 115 knots, with gusts to 140 knots.
Animated enhanced infrared (eir) satellite imagery shows that tropical cyclone 05S (Darian) has continued to intensify at a rapid pace during the past six hours.
The environment remains overall favorable with low vertical shear, and the cyclone appears to be moving over a patch of warmer sea surface temperatures during the last 12 hours.
This supplementary warning is primarily to update the short-term intensity forecast due to the upward revision to the initial intensity. Intensification could continue briefly until Darian begins to turn south or south-southeastward in 12-24 hours due to a digging upper-level trough west of Australia and a strengthening westerly wind burst south of the equator.
During this turn, the cyclone's forward motion will slow. The resulting increase in oceanic upwelling will likely induce weakening once more, which has been consistently forecast by the models. A period of rapid weakening is expected during the 24-48 hour period when upwelling is forecast to be maximized.
Weakening should be more gradual thereafter as the cyclone eventually moves south and southwestward over cooler subtropical waters.
>>> There's an area of disturbed weather, being referred to as Invest 98B which is located approximately 329 NM east-southeast of Chennai, India
Animated IR and microwave images depict flaring convection being sheared to the northeast of a partially exposed low level center.
Analysis indicates 98B is in a marginally favorable environment for development with moderate to high (20-25 knot) vertical wind shear, offset by decent poleward outflow aloft and warm sea surface temperatures.
Global models are in good agreement that 98B will continue to track generally southwestward towards Sri Lanka over the next 24-48 hours and gradually weaken due to increasing vertical wind shear and cooling sea surface temperatures.
Maximum sustained surface winds are estimated at 23 to 28 knots.
The potential for the development of a significant tropical cyclone within the next 24 hours remains low.