Tropical Cyclone 05S (Darian) / Invest 98B
Saturday, December 24, 2022
By PDC's Senior Weather
Specialist Glenn James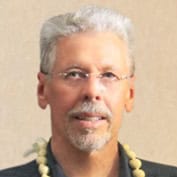 Current Tropical Cyclones:
Tropical Cyclone 05S (Darian)…is located approximately 845 NM east-southeast of Diego Garcia

Northwest and Southwest Pacific Ocean, North and South Indian Oceans, and Arabian Sea:
South Indian Ocean
Tropical Cyclone 05S (Darian)
According to JTWC Warning number 16, sustained winds were 90 knots, with gusts to 110 knots.
Animated enhanced infrared satellite imagery depicts an 8NM pinhole eye surrounded by tightly coiled bands of deep convection. An analysis of the color composite microwave imagery indicates that 05S remains nearly axisymmetric.
These microwave images also indicate that while 05S has maintained a robust eye wall, falling sea surface temperatures and dry air entrainment are eroding its banding features, and as a result there is minimal deep convective bands to the north of the low level circulation center.
Tropical cyclone 05S (Darian) has recently steadied up on a south-southeasterly heading under the recent influence of a near-equatorial ridge centered to the northeast.
Though the overall environment remains marginally favorable, characterized by low vertical wind shear and moderate radial outflow aloft, increasingly offset by falling sea surface temperatures and ocean heat content values.
Having slowed to make its dramatic poleward turn, 05S has upwelled a significant amount of cooler water, as a result intensities will gradually decline over the next 12 hours. By 24 hours, as the system regains forward progress, 05S travels over a relatively warm tongue of sea surface temperatures that will slightly hamper the weakening trend.
By 48 hours, all bets are off as 05S begins to exit the warm extension of sea surface temperatures, which will have a significant negative impact on the intensity trend. At the same time, 05S will transition steering influence back to the sub-tropical ridge to the south, which will divert 05S to the southwest and drastically increase its track speed.
As the system is pushed poleward by the ridge, intensities are forecast to continue to fall until reaching around 40 knots by 120 hours.
>>> There's an area of disturbed weather, being referred to as Invest 98B which is located approximately 132 NM northeast of Sri Lanka

Animated IR imagery depicts flaring convection being sheared off to the northeast, leaving a partially exposed low level circulation center
(llcc). A microwave image revealed a broad and relatively weak llcc just northeast of Sri Lanka, devoid of any significant convective activity.
Analysis indicates Invest 98B is in a marginally favorable environment for development with moderate to high (20-25 knot) vertical wind shear, offset by decent poleward outflow aloft and warm sea surface temperatures.
Global models are in good agreement that 98B will continue to track generally southwestward over Sri Lanka over the next 24-48 hours and gradually weaken due to increasing vertical wind shear and land interaction.
However, some global models suggest a possibility of redevelopment once the system moves back over warm waters to the southwest of Sri Lanka.
Maximum sustained surface winds are estimated at 23 to 28 knots.
The potential for the development of a significant tropical cyclone within the next 24 hours remains low.