Tropical Cyclone 05S (Darian)
Monday, December 26, 2022
By PDC's Senior Weather
Specialist Glenn James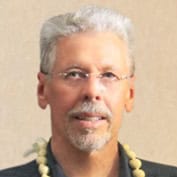 Current Tropical Cyclones:
Tropical Cyclone 05S (Darian)…is located approximately 909 NM southeast of Diego Garcia

Northwest and Southwest Pacific Ocean, North and South Indian Oceans, and Arabian Sea:
South Indian Ocean
Tropical Cyclone 05S (Darian)
According to JTWC Warning number 20, sustained winds were 95 knots, with gusts to 115 knots.
Animated multi-spectral satellite imagery depicts tightly wrapped deep convection surrounding a 19 NM diameter eye.
TC 05S has weakened slightly over the past six hours after completing a third round of rapid intensification to approximately 115 knots. Passage over a patch of relatively warmer water and exceptional outflow both poleward and toward an upper-level low situated to the west aided the recently observed intensification trend.
TC 05S will accelerate southwestward in the near to medium term as the subtropical steering ridge continues to build to the southeast. After 72 hours, the system will gradually turn poleward as it reaches and rounds the western periphery of the steering ridge axis.
The upper-level pattern is expected to remain generally favorable through 72 hours, with low to moderate vertical wind shear and supportive outflow. However, the system will weaken as it tracks across progressively cooler water.
The weakening trend will moderate in the extended period as the system encounters an upper-level trough near the steering ridge axis, which will provide support a transition to a subtropical cyclone.