Tropical Cyclone 05S (Darian)
Wednesday, December 28, 2022
By PDC's Senior Weather
Specialist Glenn James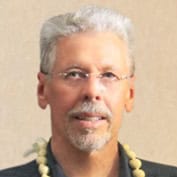 Current Tropical Cyclones:
Tropical Cyclone 05S (Darian)…is located approximately 921 NM south of Diego Garcia

Northwest and Southwest Pacific Ocean, North and South Indian Oceans, and Arabian Sea:
South Indian Ocean
Tropical Cyclone 05S (Darian)
According to JTWC Warning number 24, sustained winds were 55 knots, with gusts to 70 knots.
Animated multi-spectral satellite imagery shows the system maintained its overall convective structure even as the low level circulation (llc) continued to weaken and unravel. The llc, previously fully exposed, is now becoming partially obscured by re-developing convection along the southern sectors.
Analysis indicates a marginal environment with low vertical wind shear and strong poleward outflow offset by cooling sea surface temperatures and dry air intrusion in the low levels.
TC Darian will continue on its current southwestward track under the steering ridge. After 36 hours, it will begin to round the ridge axis and turn more southward.
The marginal environment will maintain the current intensity up to 48 hours. Afterward, as the system crests the ridge axis and accelerates poleward, the increasing vertical wind shear and the sea surface temperatures cooling further, will trigger gradual erosion.
Concurrently by 36 hours, the system will begin subtropical transition and by 72 hours, will transform into a subtropical low. However, there is a distinct possibility that the system will weaken to below warning criteria before subtropical transition.