Tropical Cyclone 05S (Darian)
Thursday, December 29, 2022
By PDC's Senior Weather
Specialist Glenn James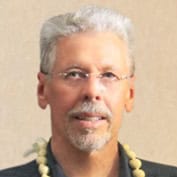 Current Tropical Cyclones:
Tropical Cyclone 05S (Darian)…is located approximately 797 NM east-southeast of Mauritius

Northwest and Southwest Pacific Ocean, North and South Indian Oceans, and Arabian Sea:
South Indian Ocean
Tropical Cyclone 05S (Darian)
According to JTWC Warning number 26, sustained winds were 45 knots, with gusts to 55 knots.
Animated multi-spectral satellite imagery depicts a fully exposed low level circulation center (llcc) with marginal poleward outflow. A microwave image reveals tightly wrapping low level cloud lines in all quadrants with minimal deep convective towers sequestered southeast of the llcc.
TC 05S (Darian) is forecast to continue southwestward as it tracks along the western periphery of the ridge entrenched to its east-southeast. Within the coming hours and through 24 hours, 05S will progress through and complete sub-tropical transition.
As the system continues poleward of the 30th parallel, dry air entrainment and vertical wind shear dramatically increase, coupled with plummeting sea surface temperatures, the system intensity begins to fall precipitously. By 36 hours, now poleward of the ridge axis, 05S will initiate extra-tropical transition (ett).
By 72 hours as track speed continue to accelerate and all remaining tropical characteristics are lost, 05S will complete ett and finish its rampage through the southern Indian Ocean. The alignment and proximity of a trough to the west should provide assistance in maintaining gale force winds throughout the transition.