Tropical Cyclone 06B (Mandous) / Invest 92W
Wednesday, December 7, 2022
By PDC's Senior Weather
Specialist Glenn James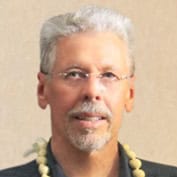 Current Tropical Cyclones:
Tropical Cyclone 06B (Mandous)…is located approximately 833 NM south-southwest of Kolkata, India
Northwest and Southwest Pacific Ocean, North and South Indian Oceans, and Arabian Sea:
North Indian Ocean
>>> According to JTWC Warning number 1, sustained winds were 40 knots, with gusts to 50 knots.
NW Pacific Ocean
>>> There's an area of disturbed weather, being referred to as Invest 92W…which is located approximately 204 NM east-southeast of Palau
Animated multi-spectral satellite imagery depict an elongated low level circulation (llc) with deep convection flaring on the eastern and northwestern peripheries of the system. A scatterometer bullseye confirms the elongated circulation with multiple vortices scattered throughout it with 15-20 knot wind fields (with embedded areas of 25 knots) on the outer edges of the larger llc.

Environmental analysis reveals fair conditions for development of 92W with a point source above the system, low (05-10 knot) vertical wind shear, and warm sea surface temperatures.
Global models agree on 92W tracking west-northwest and gradually intensifying over the next few days as it tracks towards the Philippines.
Maximum sustained surface winds are estimated at 13 to 18 knots.
The potential for the development is low.