Tropical Cyclone 06B (Mandous) / Invest 92W
By PDC's Senior Weather
Specialist Glenn James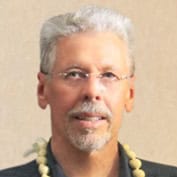 Current Tropical Cyclones:
Tropical Cyclone 06B (Mandous)…is located approximately 14 NM southwest of Chennai, India – Final Warning
Northwest and Southwest Pacific Ocean, North and South Indian Oceans, and Arabian Sea:
North Indian Ocean
Tropical Cyclone 06B (Mandous) – Final Warning
According to JTWC Warning number 10, sustained winds were 30 knots, with gusts to 40 knots.
Animated enhanced infrared satellite imagery depicts a tightly wrapped tropical storm with flaring convection in the western semicircle. A microwave image reveals isolated deep convection to the northwest of the low level circulation center and tightly wrapping low level cloud lines.
TC 06B Mandous is forecast to transition from tracking north-northwestward to west-northwestward as the ridge to the northeast reorients over the next 12 hours. During this time vertical wind shear and land interaction will increase resulting in steady weakening.
After making landfall south of Chennai within 12 hours, the system will then rapidly weaken as it continues westward over India. By 24 hours the system will be torn apart over southeastern India until fully dissipating by 36 hours.
NW Pacific Ocean
>>> There's an area of disturbed weather, being referred to as Invest 92W…which is located approximately 483 NM east-southeast of Manila
Animated multi-spectral satellite imagery depicts an elongated low level circulation partially obscured by flaring convection in the northern and northwestern peripheries.
Upper level analysis reveals favorable conditions for development with moderate equatorward and poleward outflow and low to moderate (10-20 knot) easterly vertical wind shear. Sea surface temperature remain warm.
Global models are in good agreement that 92W will steadily intensify as it tracks north-northwestward along the eastern coast of the Philippines over the next 24-48 hours.
Maximum sustained surface winds are estimated at 15 to 20 knots.
The potential for the development remains medium.