Tropical Cyclone 06B (Mandous) / Tropical Cyclone 29W
Saturday, December 10, 2022
By PDC's Senior Weather
Specialist Glenn James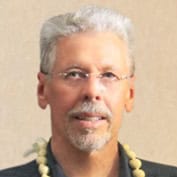 Current Tropical Cyclones:
Tropical Cyclone 06B (Mandous)…is located approximately 14 NM southwest of Chennai, India – Final Warning
Tropical Cyclone 29W…is located approximately 276 NM east-northeast of Manila, Philippines
Northwest and Southwest Pacific Ocean, North and South Indian Oceans, and Arabian Sea:
Northwest Pacific Ocean
Tropical Cyclone 29W
According to JTWC Warning number 1, sustained winds were 25 knots, with gusts to 35 knots.
Animated enhanced infrared satellite imagery depicts a consolidating system with persistent deep convection obscuring the low-level circulation center. A microwave image reveals shallow banding wrapping into low-level circulation positioned along the southeastern edge of a curved convective band on the western periphery.
Environmental analysis of 29W shows that conditions are favorable for development with warm sea surface temperatures, low (5-10 knot) vertical wind shear, and weak radial outflow.
TD 29W is tracking northeastward along the western periphery of a subtropical ridge (str) positioned to the east, and will continue tracking through 24 hours. After 24 hours, the system will pass the str axis and then begin to track east-northeastward through 36 hours.
During this time frame the environmental conditions are forecast to remain favorable, characterized by warm sea surface temperatures,moderate radial divergence aloft and low (5-10 knot) vertical windshear, which will allow TD 29W to reach a potential maximum intensity of 50 knots by 36 hours.
However, by 48 hours, strong northeasterly flow associated with a high pressure system to the northwest will increase vertical wind shear and advect a dry stable air mass around the system.
As a result the system will quickly become significantly influenced by a more hostile environment and begin dissipating. Between 48 and 72 hours, TD 29W will succumb to the unfavorable environment factors before dissipating as the system meanders southeastward.
North Indian Ocean
Tropical Cyclone 06B (Mandous) – Final Warning
According to JTWC Warning number 10, sustained winds were 30 knots, with gusts to 40 knots.