Tropical Cyclone 29W (Pakhar)
Sunday, December 11, 2022
By PDC's Senior Weather
Specialist Glenn James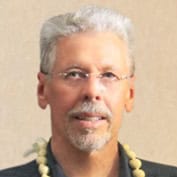 Current Tropical Cyclones:
Tropical Cyclone 29W (Pakhar)…is located approximately 439 NM south of Kadena AB
Northwest and Southwest Pacific Ocean, North and South Indian Oceans, and Arabian Sea:
Northwest Pacific Ocean
Tropical Cyclone 29W (Pakhar)
According to JTWC Warning number 5, sustained winds were 45 knots, with gusts to 55 knots.
Animated enhanced infrared satellite imagery depicts a nascent central dense overcast (cdo) feature. As is common with systems with a cdo, locating the low level circulation center (llcc) is challenging, especially in cases such as this, without any recent microwave imagery to assist. The most recent microwave pass depicted the llcc on the eastern side of an area of elongated convection on the western side of the circulation.
Vertical wind shear has started to pick up a bit but remains in the low (5-10 knot) range, and the upper level anticyclone remains in place, providing good radial outflow. TS 29W has picked up some speed as it moves quickly along the northwest periphery of a deep-layer subtropical ridge (str) to the east and parallel to a surface front which lies along roughly 21N and extends far to the northeast.
TS Pakhar is exhibiting signs of becoming more vertically aligned, and is now developing a cdo and beginning to intensify. The forecast calls for the system to reach 50 knots by 12 hours and then hold steady through 24 hours. It is very likely however that TS 29W will actually reach a slightly higher peak intensity (around 55 knots) by 18 hours.
By 24 hours the system will reach a very sharp shear boundary and become decoupled or decapitated shortly thereafter. Combined with an influx of low and mid-level dry air which will engulf the system after 36 hours, TS 29W will be rapidly weakening shortly after the 24-hour point in the forecast. As it weakens, it will come under the steering influence of progressively low layers of the atmosphere.
As the lower-level flow will be coming out of the north-northeast at this point, the system will turn sharply southward after 36 hours, ultimately curving back to the southwest as it dissipates no later than 72 hours.