Tropical Cyclone 07A / Invest 98S
Wednesday, December 14, 2022
By PDC's Senior Weather
Specialist Glenn James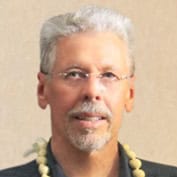 Current Tropical Cyclones:
Tropical Cyclone 07A…is located approximately 662 NM southeast of Masirah Island
Northwest and Southwest Pacific Ocean, North and South Indian Oceans, and Arabian Sea:
Arabian Sea
Tropical Cyclone 07A
According to JTWC Warning number 2, sustained winds were 35 knots, with gusts to 45 knots.
South Indian Ocean
>>> There's an area of disturbed weather, being referred to as Invest 98S…which is located approximately 362 NM west-northwest of Cocos Islands, Australia
Animated IR satellite imagery shows deep convection sheared to the southwest of a consolidated low level circulation.
Environmental analysis indicates marginally favorable conditions for development with moderate to strong (20-30 knot) vertical wind shear offset by strong divergence aloft and warm sea surface temperatures.
Global models are in good agreement that invest 98S will track slowly to the west and slightly intensify over the next 24-48 hours.
Maximum sustained surface winds are estimated at 23 to 28 knots.
The potential for the development remains low.