Tropical Cyclone 07A / Invest 98S
Thursday, December 15, 2022
By PDC's Senior Weather
Specialist Glenn James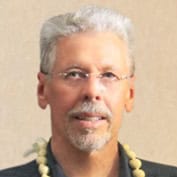 Current Tropical Cyclones:
Tropical Cyclone 07A…is located approximately 524 NM southeast of Masirah Island
Northwest and Southwest Pacific Ocean, North and South Indian Oceans, and Arabian Sea:
Arabian Sea
Tropical Cyclone 07A
According to JTWC Warning number 6, sustained winds were 35 knots, with gusts to 45 knots.
Animated enhanced infrared satellite imagery depicts a partially exposed low level circulation center (llcc) displaced to the southwest of a ragged central dense overcast (cdo) feature with embedded overshooting tops.
A microwave image revealed the tilted nature of the vortex, with low-level banding features wrapping into a defined llcc southwest of the cyclonically curved convection within the cdo, and significant dry air to the entrenched to the west and a tongue of dry air entraining all the way into the eastern side of the system.
The system is moving into a more marginal environment in which good poleward outflow and warm sea surface temperatures are being offset by steadily increasing shear, now approaching 18 knots according to the latest cimss analysis and significant dry air entrainment.
TC 07A will continue to track towards the west-northwest through the early phase of the forecast, along the western side of the deep-layer ridge over India, which is oriented in a northwest-southeast direction.
The system is now firmly established on a weakening trend, with a significantly tilted vortex which will likely decouple in the next 12 hours. The system should maintain intensity for the first 12 hours of the forecast, taking time to spin down.
After 12 hours, the system is forecast to quickly weaken under the combined stresses of increasing southwesterly shear and dry air intrusion from the west. As the system weakens below 35 knots by the end of the forecast period, it will gradually turn to a more west-southwestward track as it comes under the steering influence of the strong northeasterly flow already firmly in place over the western portion of the north Arabian sea.
The remnant circulation is expected to linger for some time and will track generally towards Socotra Island while remaining well below warning criteria.
South Indian Ocean
>>> There's an area of disturbed weather, being referred to as Invest 98S…which is located approximately 312 NM northwest of Cocos Islands, Australia
Multi-spectral satellite imagery depicts a partially exposed low level circulation center (llcc) with stronger winds now wrapping around the circulation the southern and western sides of the circulation
Environmental analysis indicates low vertical wind shear offset by good divergence aloft and warm sea surface temperatures.
Global models are in good agreement that invest 98S will continue to track slowly to the west and gradually consolidate and intensify over the next 24-48 hours.
Maximum sustained surface winds are estimated at 28 to 33 knots.
The potential for the development remains medium.