Tropical Cyclone 07A / Invest 98S
Friday, December 16, 2022
By PDC's Senior Weather
Specialist Glenn James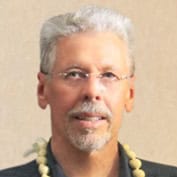 Current Tropical Cyclones:
Tropical Cyclone 07A…is located approximately 523 NM southeast of Masirah Island – Final Warning
Northwest and Southwest Pacific Ocean, North and South Indian Oceans, and Arabian Sea:
Arabian Sea
Tropical Cyclone 07A – Final Warning

According to JTWC Warning number 7, sustained winds were 35 knots, with gusts to 45 knots.
Animated multi-spectral satellite imagery reveals a fully exposed low level circulation center, with disorganized, flaring convection displaced about 80 NM to the east due to persistent southwesterly vertical wind shear, currently estimated at 20 knots.
The persistent and increasing southwesterly shear and low to mid-level dry air encroachment have taken their toll on TC 07A, and have led to a complete decoupling of the lower and upper-level vortex. Without a stacked vortex, the system is not long for this world.
While the intensity is currently assessed at 35 knots, this is likely a bit generous, and in any case the unfavorable conditions expected going forward mean that it will slowly spin down below the 35 knot warning threshold within the next 12 hours.
While anticipated to be a 30 knot system by 12 hours, it is likely that the remnant circulation will linger for some time, and hence the final warning includes a 24 hours position, where it is anticipated the system will still be a 30 knot circulation. Thereafter the system will dissipate slowly as it drifts generally westward.
South Indian Ocean
>>> There's an area of disturbed weather, being referred to as Invest 98S…which is located approximately 199 NM north-northwest of Cocos Islands, Australia
Animated enhanced IR satellite imagery depicts a slowly consolidating area of deep convection.
Environmental analysis indicates marginally favorable conditions for development with low to moderate (10-15 knot) vertical wind shear and high sea surface temperatures, but with limited outflow.
Global models are in good agreement that invest 98S will remain quasi-stationary between 8.0S and 10.0S, as it gradually develops over the next 24-48 hours.
Maximum sustained surface winds are estimated at 25 to 30 knots.
The potential for the development remains medium.