By PDC's Senior Weather
Specialist Glenn James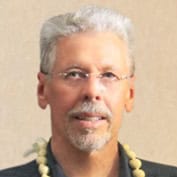 Current Tropical Cyclones:
There are no active Tropical Cyclones at the time of this writing
Northwest and Southwest Pacific Ocean, North and South Indian Oceans, and Arabian Sea:
North Indian Ocean
>>> There's an area of disturbed weather, being referred to as Invest 96B, which is located approximately 114 NM south of Phuket
Animated enhanced infrared satellite imagery depicts disorganized deep convection flaring over the northern and western quadrants of a broad low-level circulation (llc). A color composite microwave image reveals formative shallow banding over the northwestern semicircle with a weakly defined llc.
Upper-level analysis indicates a marginally favorable environment with strong diffluence offset by moderate (20 knot) easterly vertical wind shear. Sea surface temperatures are conducive for development.
Global models indicate steady development over the next two days as the system tracks west-northwestward.
Maximum sustained surface winds are estimated at 15 to 20 knots.
The potential for the development is low.