Tropical Cyclone 05E (Darby) / Tropical Cyclone 06E (Estelle)
By PDC's Senior Weather
Specialist Glenn James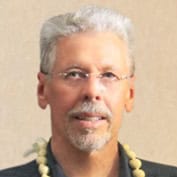 Remnants of Tropical Cyclone 05E (Darby)…are located about 140 miles south of Hilo, Hawaii – Last Advisory
Tropical Cyclone 06E (Estelle)...is located about 300 miles south of Manzanillo, Mexico
Northeast Pacific Ocean
Tropical Cyclone 06E (Estelle)
Advisory number 7
Estelle is moving toward the west-northwest near 9 mph (15 km/h). A west-northwestward motion with some increase in forward speed is expected through Tuesday.
Estelle is rapidly intensifying, and maximum sustained winds have increased to near 80 mph (130 km/h) with higher gusts. Continued rapid intensification is likely through Sunday, and Estelle is forecast to become a major hurricane by Sunday night.
Some weakening is expected to begin on Tuesday. Hurricane-force winds extend outward up to 10 miles (20 km) from the center, and tropical-storm-force winds extend outward up to 70 miles (110 km).
HAZARDS AFFECTING LAND
SURF: Swells generated by Estelle are affecting portions of the southwestern coast of Mexico and will spread northward to the coast of west-central Mexico and the southern Baja California peninsula on Sunday and Monday. These swells are likely to cause life-threatening surf and rip current conditions.
Central Pacific:
Remnants of Tropical Cyclone 05E (Darby) – Last Advisory
Advisory number 31
DARBY NO LONGER A TROPICAL CYCLONE…
The remnants are moving toward the west near 22 mph (35 km/h) and this motion is expected to continue for another day or so.
Maximum sustained winds are near 40 mph (65 km/h) with higher gusts.
Weakening is forecast over the next 24 hours. Tropical-storm-force winds extend outward up to 35 miles (55 km) from the center.
HAZARDS AFFECTING LAND
SURF: Large swells generated by Darby are expected to affect portions of the Hawaiian Islands over the weekend. These swells are likely to produce hazardous surf and dangerous rip currents.
RAINFALL: Darby is expected to produce localized storm total rainfall of 2 to 4 inches along portions of windward Big Island. These rains may cause minor flooding especially in low-lying and poor drainage areas.
Northwest and Southwest Pacific Ocean, Indian Ocean, Arabian Sea:
An area of convection (Invest 96A) is located approximately 144 NM northwest of Jafrabad, India
Animated multi-spectral imagery show a partly exposed low level circulation center with tightly wrapping low level cloud lines and flaring convection to the west.
Environmental analysis shows low (10-15 knot) vertical wind shear, easterly outflow and relatively cool sea surface temperatures.
Global models are in good agreement the system will develop and track northwestward.
Maximum sustained surface winds are estimated at 25 to 30 knots.
The potential for the system to transition into a significant tropical cyclone within the next 24 hours has been downgraded to low.