Tropical Cyclone 04E (Bonnie) / Tropical Cyclone 05W (Aere)
By PDC's Senior Weather
Specialist Glenn James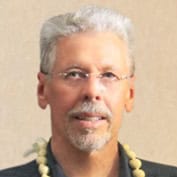 Tropical Cyclone 04E (Bonnie)…located about 440 miles south of the southern tip of Baja California
Tropical Cyclone 05W (Aere) is located approximately 249 NM east-southeast of Yokosuka, Japan – Final Warning
Tropical Cyclone 04E (Bonnie)
BONNIE MAINTAINING ITS INTENSITY AS IT MOVES WEST-NORTHWESTWARD
Advisory number 37
Bonnie is moving toward the west-northwest near 12 mph (19 km/h). A westward to west-northwestward motion at a slightly faster forward speed is expected over the next couple of days.
Maximum sustained winds are near 105 mph (165 km/h) with higher gusts. Weakening is forecast to commence later tonight, and continue through Saturday. Bonnie is expected to become a post-tropical cyclone in a few days.
Hurricane-force winds extend outward up to 10 miles (20 km) from the center and tropical-storm-force winds extend outward up to 80 miles (130 km).
Hazards affecting Land
SURF: Swells generated by Bonnie will continue to affect portions of the coast of southwestern Mexico through tonight. These swells are likely to cause life-threatening surf and rip current conditions.
>>> Offshore of Southeastern Mexico:
A tropical wave located several hundred miles south of the southeastern coast of Mexico is producing an area of disorganized showers and thunderstorms.
Environmental conditions are expected to be conducive for gradual development, and a tropical depression is likely to form well south or southwest of the southwestern coast of Mexico over the weekend while the disturbance moves generally west-northwestward at 10 to 15 mph.
* Formation chance through 48 hours…low…20 percent
* Formation chance through 5 days…high…70 percent
Central East Pacific:
There are no active tropical cyclones, nor any areas of disturbed weather being investigated in the north central Pacific by the Central Pacific Hurricane Center (CPHC)
Tropical cyclone formation is not expected during the next 5 days in the central Pacific Ocean.
>>> Northwest and Southwest Pacific Ocean, Indian Ocean, Arabian Sea
Tropical Cyclone 05W (Aere) – Final Warning
According to the JTWC Warning number 26, sustained winds were 35 knots with gusts to near 45 knots.
Animated enhanced infrared satellite depicts a ragged fully exposed system with the main convective structure sheared well to the east of the surface low level circulation.
The current environment remains unfavorable for tropical cyclone development with sea surface temperatures holding, high vertical wind shear, being slightly offset by strong upper-level diffluent outflow aloft, and a strong positive vorticity lobe associated with a 500mb trough residing just over of the main circulation center.
TD 05W is moving slowly east while it undergoes subtropical transition. during the transition, the upper-level trough will begin syncing up with the surface system and steadily intensify to tropical storm strength, reaching a peak intensity of 35 knots within the next 12 hours.
The overall eastward progression will continue slowing as it enters a weak steering environment, and its overall motion becomes quasi-stationary through 24-36 hours. the system will transition to subtropical completely by 36 hours if not sooner.
From 36 hours and beyond, tropical development will be further suppressed by increasing dry air entrainment and ocean temperatures decreasing to the north. Thereafter, TD 05W will move slowly north under the blocking pattern until the blocking mechanism begins to break down between 48 and 60 hours.
As the block breaks down and the ridge reorients to a north-south axis, east of the system, TD Aeres will rapidly move to the north. As the system accelerates to the north, it will rapidly weaken due to higher vertical wind shear, cooler sea surface temperatures, and drop below 30 knots by 48 hours before ever reaching mainland Honshu or Hokkaido, Japan.