By PDC's Senior Weather
Specialist Glenn James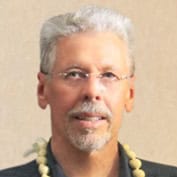 The Pacific Disaster Center's (PDC Global) Monday, October 30, 2023, Tropical Cyclone Activity Report…for the Atlantic Ocean, the Caribbean Sea, and the Gulf of Mexico
CURRENT TROPICAL CYCLONES:
There are no tropical cyclones at the time of this writing 
>>> Southwestern Atlantic Ocean…
Invest 96L
An area of low pressure with associated disorganized showers is located about 100 miles east of the northwestern Bahamas.
This system is moving into an area of strong upper-level winds and dry
air, and the chances of it becoming a short-lived tropical storm are
decreasing. The low is expected to move slowly northwestward today and then turn northward and northeastward on Tuesday and Wednesday.
* Formation chance through 48 hours…low…10 percent
* Formation chance through 7 days…low…10 percent
>>> Southwestern Caribbean Sea…
A trough of low pressure over the eastern Caribbean Sea is producing disorganized showers and thunderstorms.
This system is expected to move westward during the next several days, and environmental conditions appear conducive for gradual development.
A tropical depression could form late this week when the system reaches the central or southwestern Caribbean Sea.
* Formation chance through 48 hours…low…20 percent
* Formation chance through 7 days…medium…60 percent