Wednesday, December 7, 2022
By PDC's Senior Weather
Specialist Glenn James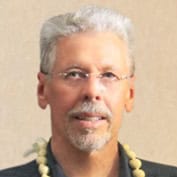 CURRENT TROPICAL CYCLONES:
There are no active Tropical Cyclones
>>> Central Subtropical Atlantic:
A large non-tropical area of low pressure located over the central subtropical Atlantic about 950 miles northeast of the northern Leeward Islands is producing an extensive area of disorganized showers and thunderstorms.
Although this system may acquire some
subtropical characteristics tonight and Thursday, it is unlikely to
become completely detached from a frontal zone.
By Friday, the low will move northeastward over cooler waters and interact with a mid-latitude trough, limiting the chance for additional subtropical or tropical development of the system.
* Formation chance through 48 hours…medium…40 percent
* Formation chance through 5 days...medium…40 percent