The 2022 Atlantic Hurricane Season has ended
Thursday, December 1, 2022
By PDC's Senior Weather
Specialist Glenn James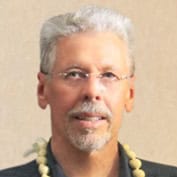 The 2022 Atlantic Hurricane Season has ended. Routine issuance of the PDC Tropical Cyclone Daily Report will resume on June 1, 2023. During the off-season, PDC Tropical Weather Outlooks will be issued as conditions warrant.
The 2022 Atlantic Hurricane Season Summary
The 2022 Atlantic hurricane season saw an average number of named storms, a slightly above-average number of hurricanes, a near-average number of major hurricanes and a slightly below-normal Accumulated cyclone energy (ACE) index, resulting in a near-normal season overall.
Despite this, it became one of the costliest Atlantic hurricane seasons on record. There were fourteen named storms during the season. Eight of them strengthened into a hurricane, and two reached major hurricane intensity.
This year's first named storm, Tropical Storm Alex, developed five days after the start of the season, making this the first season since 2014 not to have a pre-season named storm.
Two systems developed on July 1. Tropical Storm Bonnie formed and made landfall near the Costa Rica–Nicaragua border. It then crossed over into the Pacific basin, becoming the first to survive the crossover from the Atlantic to the Pacific since Hurricane Otto in 2016. Also, Tropical Storm Colin formed abruptly and made landfall in South Carolina. It quickly weakened and dissipated the next day.
Following this activity, tropical cyclogenesis was suppressed across the basin for several weeks by a combination of high wind shear, drier air, and the presence of the Saharan Air Layer. As a result, this was the first season since 1997 in which no tropical cyclones formed in August, and the first season on record to do so during a La Niña year.
After a 60-day lull in tropical cyclone activity, Hurricanes Danielle and Earl formed on September 1 and 3 respectively, with Danielle becoming the season's first hurricane. The last season to have its first hurricane develop this late was 2013.
Activity then increased tremendously towards the end of the month as four named storms formed in quick succession. Among them, Hurricane Fiona became the season's first major hurricane on September 20, which is about three weeks later than when the first one typically forms. As an extratropical cyclone it became the strongest storm in Canadian history, as measured by central pressure, and caused significant damage in Atlantic Canada.
Hurricane Ian became the second major hurricane of the season on September 27, before inflicting major to catastrophic damage upon Western Cuba, Southwestern and Central Florida, and the Carolinas.
Hurricane Julia formed in early October and became the second storm of the season to cross over into the Pacific basin intact after traversing Nicaragua.
The last storm in the season, Hurricane Nicole, made landfall on the coasts of the Bahamas and Florida. It was the first November hurricane to make landfall in Florida since Kate in 1985, and caused heavy damage in areas devastated by Ian six weeks earlier.