Tropical Cyclone 15L (Lisa) / Invest 96L
By PDC's Senior Weather
Specialist Glenn James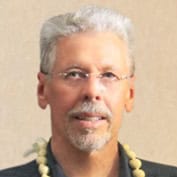 CURRENT TROPICAL CYCLONES:
Tropical Cyclone 15L (Lisa)…located about 290 miles south-southeast of Grand Cayman
Tropical Cyclone 15L (Lisa)
LISA FORECAST TO STRENGTHEN AS IT APPROACHES CENTRAL AMERICA…HURRICANE WATCH REMAINS IN EFFECT FOR BELIZE AND THE BAY ISLANDS OF HONDURAS
NHC Advisory number 6
Lisa is moving toward the west near 12 mph (19 km/h) and this motion is expected to continue during the next few days. On the forecast track, the center will pass south of the Cayman Islands on Tuesday, move near or over the Bay Islands of Honduras early on Wednesday, and approach Belize later on Wednesday.
Maximum sustained winds are near 45 mph (75 km/h) with higher gusts. Gradual strengthening is expected, and Lisa is forecast to become a hurricane by early Wednesday over the northwestern Caribbean Sea.
Tropical-storm-force winds extend outward up to 105 miles (165 km) from the center.
HAZARDS AFFECTING LAND
WIND: Hurricane conditions are possible in the Bay Islands of Honduras beginning early Wednesday and are possible along the coast of Belize Wednesday afternoon. Tropical storm conditions are possible along the coast of Honduras Tuesday night through Wednesday. Tropical storm conditions are possible in the Tropical Storm Watch area in Mexico, Honduras, and Guatemala Wednesday afternoon.
RAINFALL: Through Thursday evening, Lisa is expected to produce rainfall amounts of:
* 3 to 5 inches with local amounts to 8 inches across portions of Belize and the Bay Islands of Honduras.
* 2 to 4 inches with local amounts to 6 inches across portions of Northern Honduras, Jamaica, Guatemala and the eastern Yucatan peninsula.
* 1 inch with local amounts to 2 inches across portions of the Cayman Islands, eastern Nicaragua.
This rainfall could produce flash floods from northern Honduras
northward to the eastern Yucatan Peninsula.
STORM SURGE: A storm surge could raise water levels by as much as 3 to 5 feet above normal tide levels along the immediate coast of Belize in areas of onshore winds and 1 to 3 feet for the Bay Islands of Honduras. Near the coast, the surge will be accompanied by large and damaging waves.
SURF: Swells generated by Lisa are expected to affect Jamaica and the Cayman Islands during the next day or so, and will begin to affect Central America on Tuesday. These swells could cause life-threatening surf and rip current conditions.
>>> Central Subtropical Atlantic:
Invest 96L
A non-tropical area of low pressure is located about 350 miles northeast of Bermuda. Shower and thunderstorm activity, while not well-organized, has persisted near the center of the low today and the system is producing gale-force winds near its center.
Some tropical or subtropical development is possible tonight through early Thursday while the low moves generally east-northeastward. On Thursday, the system is expected to become fully extratropical and merge with a larger non-tropical low over the north-central Atlantic.
* Formation chance through 48 hours…low…30 percent
* Formation chance through 5 days…low…30 percent