Tropical Cyclone 13S (Emnati)
Monday, February 21, 2022
By PDC's Senior Weather
Specialist Glenn James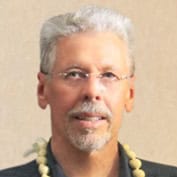 Tropical Cyclone 13S (Emnati) is located approximately 217 NM west-northwest of St. Denis
According to the JTWC Warning number 12, sustained winds were 95 knots with gusts to near 115 knots.
Animated multi-spectral satellite imagery indicates TC 13S has continued tracking in a trochoidal fashion, performing several clockwise loops over the past 12 hours, with an average motion vector now having shifted from west to a west-southwestward direction over the past six hours, with another loop potentially beginning just in the last couple of hours.
The core convective signature continues to fluctuate rapidly, at times surrounding the small eye, while at others the inner-core convection wanes and significant gaps in the inner eyewall emerge. The eye had broadened out somewhat…up to approximately 12 NM.
Some additional near-term weakening is possible but overall no significant change in intensity is expected through 12 hours. Once the new eyewall is established, the strong outflow aloft and low shear will allow for renewed intensification, however with limited remaining time over water, will prove to be tough barriers to significant intensification.
The system is expected to weaken slightly just prior to landfall as it is impacted by an influx of low level offshore flow after landfall near 36 hours, the system will rapidly weaken over the mountainous terrain. The system emerges back over water around 60 hours and turns sharply poleward into a weakness in the ridge, produced by the approach of a strong mid-latitude trough.
Once more over water the system will have a brief time over warmer water, and a small amount of intensification is expected. TC 13S will begin subtropical transition (stt) by 72 hours, as it moves under an upper-level trough. STT is expected to be complete no later than 120 hours, as the system is embedded under the upper-level trough with high (30-40 knot) vertical wind shear and cool sea surface temperatures.