South Indian Ocean – Tropical Cyclone 07S (Ana)
By PDC's Senior Weather
Specialist Glenn James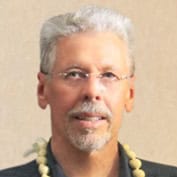 Tropical Cyclone 07S (Ana)…is located 361 NM west-northwest of Antananarivo, Madagascar
According to the JTWC warning number 2…wind speeds are 45 knots with gusts to 55 knots.
Tropical cyclone 07s has re-emerged over the Mozambique Channel over the past eight hours and is quickly consolidating as it tracks away from Madagascar. Animated satellite imagery depicts improved deep convective banding over the northern and western semicircles with a defined, partially-exposed low-level circulation center. A microwave image also indicates improved banding wrapping tightly into an elongated, defined circulation.
Upper-level analysis is favorable with robust equatorward outflow and fair poleward outflow offset by low to moderate easterly vertical wind shear…and very warm sea surface temperatures are also conducive.
TC 07S will intensify to a peak of 45 knots due to the favorable conditions including warm sea surface temperatures and vigorous equatorward outflow. There is some potential for the system to intensify slightly higher (50 knots) before it makes
landfall within 18 hours. After 18 hours, TC 07S will track inland and dissipate rapidly.