Invest 94E / Tropical Cyclone 04W / Invest 98W
By PDC's Senior Weather
Specialist Glenn James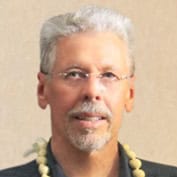 Tropical Cyclone 04W is located approximately 340 NM west of Manila, Philippines
Offshore of Southern Mexico:
>>> Invest 94E
Scattered showers and thunderstorms located several hundred miles
southwest of the coast of southwestern Mexico are associated with an
area of low pressure.
While this system still lacks a well-defined circulation, environmental conditions remain generally conducive for development, and a tropical depression could still form over the next couple of days.
This system is moving towards the west-northwest at 10 to 15 mph and will be moving towards cooler waters by early next week, where additional development is unlikely after that time.
* Formation chance through 48 hours…medium…60 percent
* Formation chance through 5 days…medium…60 percent
>>> Northwest and Southwest Pacific Ocean, Indian Ocean, Arabian Sea
Tropical Cyclone 04W
According to the JTWC Warning number 2, sustained winds were 35 knots with gusts to near 45 knots.
Satellite imagery depicts depicts a broad area of building convection in the southern semi-circle of an assessed low level circulation center.
TD 04W will track north-northwestward and strengthen to 35 knots over the next 24 hours. By 36 hours, the ridge to the northeast will build causing the system to shift to a more northwestward track.
At this time intensity will increase to 40 knots due to TD 04W passing under an area of decreased vertical wind shear (5-10 knots) and continue to increase in intensity to 50 knots by 48 hours, just before landfall over the island of Hainan Island.
By 72 hours, TD 04W will succumb to the affects of land interaction
between Hainan and mainland China, and will decrease in intensity to 40 knots. Between 96 and 120 hours, the system will move over land in southern China where dissipation will occur.
>>> Invest 98W
According to the JTWC…an area of convection (invest 98W) has persisted approximately 530 NM south-southeast of Kadena, Japan
Enhanced infrared satellite imagery depicts fragmented convective banding offset to the north and south of a broad, ill-defined low level circulation.
Environmental analysis indicates favorable conditions for development defined by; moderate equatorward outflow aloft, low (10-15 knot) vertical wind shear, and warm sea surface temperatures.
Global models are in tight agreement that 98W will track northwestward as it begins to develop over the next 24-48 hours.
Maximum sustained surface winds are estimated at 17 to 23 knots.
The potential for the development of a significant tropical cyclone within the next 24 hours is upgraded to high.