Tropical Cyclone 03L (Bonnie) / Tropical Cyclone 04W (Chaba) / Tropical Cyclone 05W (Aere)
By PDC's Senior Weather
Specialist Glenn James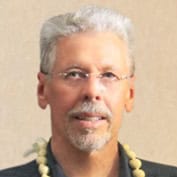 Tropical Cyclone 02L (Bonnie)…located about 320 miles west-northwest of Cabo Blanco, Costa Rica
Tropical Cyclone 04W (Chaba) is located approximately 190 NM west of Hong Kong – Final Warning

Tropical Cyclone 05W (Aere) is located approximately 84 NM north-northwest of Kadena AB
Tropical Cyclone 02L (Bonnie)
BONNIE STRENGTHENS SOME MORE…HEAVY RAINFALLS ARE EXPECTED ACROSS PARTS OF NICARAGUA, COSTA RICA AND THE SOUTHERN PORTION OF EL SALVADOR THROUGH THE NIGHT
Advisory number 22
Bonnie is moving toward the west near 17 mph (28 km/h) and this motion is expected to continue through tonight.
A turn to the west-northwest is expected on Sunday, and that motion should continue for the next several days.
Bonnie is expected to continue moving away from Nicaragua and parallel to the coasts of Central America and southern Mexico for the next several days.
Maximum sustained winds have increased to near 60 mph (95 km/h) with higher gusts. Further strengthening is forecast, and Bonnie is expected to become a hurricane by Monday.
Tropical-storm-force winds extend outward up to 70 miles (110 km) from the center.
Hazards affecting Land
RAINFALL: As Bonnie moves out over the Pacific, rainfall associated with the outer bands will produce another 1 to 3 inches of rain across northwest Costa Rica, southwest Nicaragua, and southern El Salvador through tonight. This rainfall may cause some instances of flash flooding and mudslides across the region.
Central East Pacific:
There are no active tropical cyclones, nor any areas of disturbed weather being investigated in the north central Pacific by the Central Pacific Hurricane Center (CPHC)
Tropical cyclone formation is not expected during the next 5 days in the central Pacific Ocean.
>>> Northwest and Southwest Pacific Ocean, Indian Ocean, Arabian Sea
Tropical Cyclone 04W (Chaba) – Final Warning

According to the JTWC Warning number 12, sustained winds were 50 knots with gusts to near 65 knots.
Animated multi-spectral satellite imagery and animated radar imagery indicate that TS 04W (Chaba) has moved inland over southern china and will continue tracking north-northwestward and eventually north-northeastward through 36 hours as the system is rapidly weakened due to land interaction.
TC 04W is forecast to dissipate over land by 36 hours. This is the final warning on this system by the Joint Typhoon Warning Center. The system will be closely monitored for signs of regeneration.
Tropical Cyclone 05W (Aere)
According to the JTWC Warning number 11, sustained winds were 35 knots with gusts to near 45 knots.
Animated enhanced infrared satellite imagery depicts a fully exposed low level circulation center (llcc) with a majority of the convective structures to the southern periphery of the llcc.
Animated water vapor imagery and upper-level atmospheric motion vectors indicate a tropical upper tropospheric trough (tutt) is now positioned just south of 05W, inducing unfavorable vertical wind shear and upper-level subsidence.
Animated radar imagery indicates weak and fragmented cloud lines wrapping into a broad llcc from all quadrants.

TS 05W (Aere) is forecast to continue tracking north-northwestward through 24 hours and eventually northward by 36 hours under the steering influence of the subtropical ridge to the east.
Currently in a marginally unfavorable environment characterized by warm sea surface temperatures and moderate poleward outflow offset by subsidence aloft and high vertical wind shear provided by the systems proximity to a tutt to the southeast.
This environment will result in stagnation and gradual decreasing intensities through 36 hours. Between 36 and 48 hours the system also begins to succumb to dry air entrainment and cooling sea surface temperatures, further decreasing the systems intensity.
Between 48 and 72 hours track speeds will increase as the system accelerates poleward of the ridge and continues to decrease in intensity.
Between 96 and 120 hours the system is forecast to begin is final dissipation phase, however its worth noting in the extended period some model solutions suggest a transition into a subtropical or extratropical system…but it's too soon to tell.