Tropical Cyclone 04E (Bonnie) / Tropical Cyclone 05W (Aere)
By PDC's Senior Weather
Specialist Glenn James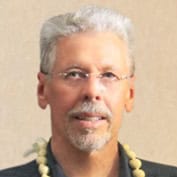 Tropical Cyclone 04E (Bonnie)…located about 210 miles south of Salina Cruz, Mexico
Tropical Cyclone 05W (Aere) is located approximately 277 NM south-southwest of Sasebo, Japan
Tropical Cyclone 04E (Bonnie)
BONNIE BECOMES THE THIRD HURRICANE OF THE 2022 EASTERN NORTH PACIFIC SEASON
Advisory number 26
Bonnie is moving toward the west-northwest near 17 mph (28 km/h), and this general motion should continue for the next several days.
On the forecast track, the core of Bonnie is expected to remain south of,
but move parallel to, the coast of southern and southwestern Mexico during the next couple of days.
Satellite images indicate that the maximum sustained winds have increased to near 80 mph (130 km/h) with higher gusts. Additional strengthening is forecast during the next 48 hours.
Hurricane-force winds extend outward up to 25 miles (35 km) from the
center and tropical-storm-force winds extend outward up to 80 miles (130 km).
Hazards affecting Land
RAINFALL: Outer rain bands north of Bonnie's track will bring periods of heavy showers into portions of southern Mexico through Monday night. These bands are expected to produce between 1 and 3 inches of rain across southern Oaxaca and Guerrero, with locally higher totals along the southernmost coastal areas in Oaxaca.
SURF: Swells generated by Bonnie will affect portions of the coasts of Guatemala, and southern and southwestern Mexico during the next few days. These swells are likely to cause life-threatening surf and rip current conditions.
Central East Pacific:
There are no active tropical cyclones, nor any areas of disturbed weather being investigated in the north central Pacific by the Central Pacific Hurricane Center (CPHC)
Tropical cyclone formation is not expected during the next 5 days in the central Pacific Ocean.
>>> Northwest and Southwest Pacific Ocean, Indian Ocean, Arabian Sea
Tropical Cyclone 05W (Aere)
According to the JTWC Warning number 15, sustained winds were 30 knots with gusts to near 40 knots.
Animated multi-spectral satellite imagery depicts a fully exposed low level circulation center devoid of any deep convective elements. Animated water vapor imagery and upper-level atmospheric motion vectors indicate a tropical upper tropospheric trough (tutt) is still located directly over the system inducing
unfavorable vertical wind shear and upper-level subsidence.
TD 05W (Aere) is forecast to track north-northeastward through 36 hours under the steering influence of the ridge to its east. Currently in an marginally unfavorable environment characterized by strong vertical wind shear (25-30
knots),
Subsidence aloft provided by the tutt and dry air entrainment somewhat offset near 36 hours, when the tutt is forecast to fill and outflow improve. after 36 hours the system is forecast to make landfall and traverse the islands of Japan tracking east-northeastward and eventually eastward returning back over water south of Tokyo after 72 hours.
Model output increasingly indicates that influences from the mid-latitude flow pattern will allow for some degree of intensification and indicate a potential for transition to a subtropical or extratropical structure near the end of the forecast period.