Tropical Cyclone 03E (Bonnie) / Tropical Cyclone 05W (Aere)
By PDC's Senior Weather
Specialist Glenn James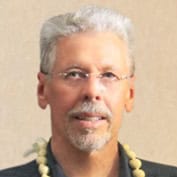 Tropical Cyclone 02E (Bonnie)…located about 220 miles south of Zihuatanejo, Mexico
Tropical Cyclone 05W (Aere) is located approximately 114 NM south-southwest of Sasebo, Japan
Tropical Cyclone 02E (Bonnie)
BONNIE STRENGTHENS FURTHER
Advisory number 30
Bonnie is moving toward the west-northwest near 16 mph (26 km/h). A west-northwestward or westward motion with some decrease in forward speed is expected during the next few days.
On the forecast track, the core of Bonnie is expected to move parallel to, but remain south of, the coasts of southern and southwestern Mexico during the next day or two.
Maximum sustained winds have increased to near 105 mph (165 km/h) with higher gusts. Some additional strengthening is forecast through tomorrow morning, followed by little change in intensity until Wednesday. A gradual weakening trend is expected to begin thereafter.
Hurricane-force winds extend outward up to 25 miles (35 km) from the center and tropical-storm-force winds extend outward up to 90 miles (150 km).
Hazards affecting Land
RAINFALL: The outer rain bands of Bonnie could cause areas of heavy rainfall during the next day or so across portions of southern and southwestern Mexico.
SURF: Swells generated by Bonnie will affect portions of the coasts of southern and southwestern Mexico during the next couple of days. These swells are likely to cause life threatening surf and rip current conditions.
Central East Pacific:
There are no active tropical cyclones, nor any areas of disturbed weather being investigated in the north central Pacific by the Central Pacific Hurricane Center (CPHC)
Tropical cyclone formation is not expected during the next 5 days in the central Pacific Ocean.
>>> Northwest and Southwest Pacific Ocean, Indian Ocean, Arabian Sea
Tropical Cyclone 05W (Aere)
According to the JTWC Warning number 19, sustained winds were 25 knots with gusts to near 35 knots.
Animated enhanced infrared satellite imagery shows TD 05W continues to struggle as the low level circulation (llc) is mostly exposed with the central convection is sheared southeastward.
Animated water vapor imagery indicates that an upper-level trough remains entrenched over the system, inducing subsidence and strong northwesterly vertical wind shear.
TD 05W will turn east-northeastward then
eastward as it rounds the northwestern periphery of the steering ridge. Around 72 hours, TD Aere is expected to merge with a developing shortwave trough and slow down off the east coast of Honshu.
By 96 hours, a secondary ridge to the northeast will assume steering and drive the cyclone northwestward. The system will, at best, maintain its current intensity up to 36 hours, after it makes landfall near Sasebo then interacts with the Japanese islands.
After 36 hours, it will exit back over water just south of Okazaki. Favorable diffluence aloft will promote intensification to a peak of 35 knots at 72-96 hours as the system gradually transforms into a subtropical low.