Tropical Cyclone 15E (Lidia) / Tropical Cyclone 15W (Bolaven)
Tuesday, October 10, 2023
By PDC's Senior Weather
Specialist Glenn James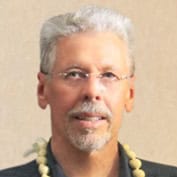 The Pacific Disaster Center's (PDC Global) Tuesday, October 10, 2023, Tropical Cyclone Activity Report…for the Pacific Ocean, the Indian Ocean, and adjacent Seas
Current Tropical Cyclones:
Tropical Cyclone 15E (Lidia)…is located about 30 miles east of Puerto Vallarta
Super Typhoon 15W (Bolaven)…is located approximately 211 NM north-northwest of Andersen AFB
Northeast Pacific Ocean:
Tropical Cyclone 15E (Lidia)
HURRICANE LIDIA MOVING INLAND OVER WEST-CENTRAL MEXICO…LIFE-THREATENING WINDS AND FLOODING RAINFALL CONTINUE TO SPREAD OVER WEST-CENTRAL MEXICO
According to the NHC Advisory number 32…
Lidia is moving toward the east-northeast near 17 mph (28 km/h), and a slightly faster east-northeastward motion is expected through tonight. On the forecast track, the center of Lidia will continue moving inland over west-central Mexico tonight and Wednesday morning.
Maximum sustained winds are near 105 mph (165 km/h) with higher gusts. Rapid weakening is expected as Lidia moves inland tonight and Wednesday.
Hurricane-force winds extend outward up to 30 miles (45 km) from the
center and tropical-storm-force winds extend outward up to 140 miles
(220 km).
Central North Pacific:
There are no tropical cyclones, nor any areas of disturbed weather under investigation by the CPHC at the time of this writing.
Western Pacific, Indian Ocean and adjacent Seas:
Western Pacific…
Super Typhoon 15W (Bolaven)

According to the JTWC Warning number 17…
Sustained winds were 140 knots…with gusts to near 170 knots
Animated multi-spectral satellite imagery depicts Super Typhoon 15W (Bolaven) showing persistent convection in a central dense overcast (cdo) region, intermittently flaring south of the mostly obscured low level circulation center (llcc). Spiral bands of deep convection exhibit overshooting cloud tops and great radial extent, up to 380 NM northeast of the llcc. An atmospheric sounding from Guam international airport (pgum) reported 35 knots and a moist environment. Station winds from Saipan International Airport (pgsn) at reported easterly winds sustained at 36 knots with gusts up to 52 knots. To the southwest of the llcc, pgum station observations of reported 32 knots westerly sustained winds with gusts up to 40 knots. The system had not yet reached the closest point of approach to the Marianas Islands.
STY 15W is likely to continue tracking somewhat erratically, stepping north and west in distinct intervals as the vortex continues to symmetrize, but will generally track northwestward over the next 12 hours. As the ridge to the north rapidly re-centers to the northeast and the western extension of the ridge rapidly erodes ahead of an approaching deep-layer trough, STY 15W will slow down to a track speed of around 9kts and round the ridge axis near tau 36. After rounding the ridge STY 15W will rapidly pick up the pace and shoot off to the northeast along the tight gradient between the ridge to the east and deep trough to the northwest.
Vertical wind shear has gently eased and weakened, which in time will allow the vortex to further symmetrize. Once further consolidated, near 12 hours, the system is likely to tap into a highly favorable environment and undergo rapid intensification through 48 hours until the peak intensity is reached prior to 72 hours. Following rounding the ridge axis, STY 15W is forecast to track generally northeastward through 120 hours. STY 15W will begin extratropical transition (ett) by 120 hours as it moves north.