Tropical Cyclone 03E (Calvin) / Tropical Cyclone 04W (Talim) / Invest 98W)
By PDC's Senior Weather
Specialist Glenn James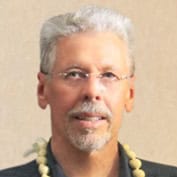 The Pacific Disaster Center's (PDC Global) Sunday, July 16, 2023, Tropical Cyclone Activity Report…for the Pacific Ocean, the Indian Ocean, and adjacent Seas
Current Tropical Cyclones:
Tropical Cyclone 03E (Calvin)…is located about 1150 miles east of Hilo
Tropical Cyclone 04W (Talim)…is located approximately 140 NM south-southwest of Hong Kong
Tropical Cyclone 03E (Calvin)
CALVIN NEARING THE CENTRAL PACIFIC BASIN…EXPECTED TO BE NEAR THE HAWAIIAN ISLANDS BY LATE TUESDAY OR EARLY WEDNESDAY
According to the NHC advisory number 22
Calvin is moving toward the west near 17 mph (28 km/h), and this general motion is expected to continue during the next several days. On the forecast track, the center of Calvin will move into the central Pacific basin late tonight or early Monday and approach the Hawaiian Islands on Tuesday and early Wednesday.
Maximum sustained winds have decreased to near 60 mph (95 km/h) with higher gusts. Weakening is forecast to continue during the next few days.
Tropical-storm-force winds extend outward up to 90 miles (165 km) from the center.
HAZARDS AFFECTING LAND
RAINFALL: Storm total rainfall amounts of 4-7 inches are possible along windward areas of the Big Island of Hawaii from Tuesday night into Thursday, with lower amounts (1-4 inches) expected elsewhere in the state. This rainfall could lead to localized flash flooding and mudslides.
SURF: Swells generated by Calvin are expected to begin reaching the Hawaiian Islands during the next couple of days. These swells are likely to cause life-threatening surf and rip current conditions.
>>> South of Southwestern Mexico:
A broad area of low pressure could form well to the south or southwest of the coast of southwestern Mexico during the next several days. Development of this system appears unlikely as it moves generally west-northwestward over the central portion of the eastern Pacific basin.
* Formation chance through 48 hours…low…near 0 percent
* Formation chance through 7 days…low…10 percent
Central Pacific Ocean:
The National Hurricane Center in Miami, Florida is issuing advisories on Hurricane Calvin, which is located about 1,200 miles east of Hilo, Hawaii. Calvin is expected to move into the Central Pacific Hurricane Center area of responsibility as a weakening Tropical Storm by early Monday morning. The latest forecast shows Calvin approaching the Hawaiian Islands as a weakening tropical storm by Tuesday night or Wednesday.
Elsewhere, no tropical cyclones are expected during the next 7 days.
Western Pacific, Indian Ocean and adjacent Seas:
Western Pacific…
Tropical Cyclone 04W (Talim)
According to the JTWC warning number 11…sustained winds are 70 knots with gusts to 85 knots
Tropical storm 04W has intensified slightly over the past six hours. Animated satellite imagery depicts an area of deep convection with banding in all quadrants wrapping into an obscured, well-developed low level circulation center (llcc). A microwave image shows extensive spiral banding feeding into the llcc throughout the southern semicircle with weaker, fragmented banding in the northern periphery due to the slight dry air entrainment in the middle to upper atmosphere.
A favorable environment is evidenced by continued robust equatorward outflow and an overall more organized structure of 04W over the last six hours.
TS 04W is forecast to track west-northwestward through 72 hours under the steering influence of the ridge positioned to the north. High sea surface temperatures and a moist environment will contribute to intensification through 24 hours, at which point 04W will begin experiencing frictional effects from the northern shoreline of the South China Sea and Leizhou Peninsula.
After a short track over northern Gulf of Tonkin, the system will rapidly dissipate over the mountainous terrain of northern Vietnam.
>>> There's an area of disturbed weather being referred to as Invest 98W…which is located approximately 121 NM east-northeast of Palau.
Animated multi-spectral satellite imagery depicts an assessed low-level circulation (llc) with deep flaring convection along the western and southern peripheries associated with strong convergent westerlies. A microwave image reveals formative banding along the southern semi-circle of the llc.
Environmental analysis reveals generally favorable conditions characterized by easterly diffluent flow and strong equatorward outflow aloft, offset by moderate to high (20-25 knot) vertical wind shear. Sea surface temperature are warm.
Global models are in strong agreement that invest 98W will remain quasi-stationary as it steadily develops over the next 48 hours.
Maximum sustained surface winds are estimated at 15 to 20 knots.
The potential for the development of a significant tropical cyclone within the next 24 hours is medium.