Tropical Cyclone 05E (Dora) / Tropical Cyclone 06W (Khanun) / Invest 93W
Wednesday, August 2, 2023
By PDC's Senior Weather
Specialist Glenn James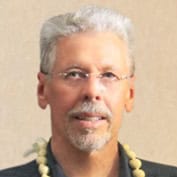 The Pacific Disaster Center's (PDC Global) Wednesday, August 2, 2023, Tropical Cyclone Activity Report…for the Pacific Ocean, the Indian Ocean, and adjacent Seas
Current Tropical Cyclones:
Tropical Cyclone 05E (Dora)…is located about 700 miles southwest of the southern tip of Baja California
Tropical Cyclone 06W (Khanun)…is located approximately 166 NM west of Kadena AB, Okinawa, Japan
Northeast Pacific Ocean:
Tropical Cyclone 05E
DORA RAPIDLY INTENSIFIES INTO A MAJOR HURRICANE
According to the NHC advisory number 10…
Dora is moving toward the west near 16 mph (26 km/h) and a westward to west-southwestward motion is expected over the next several days.
Maximum sustained winds have increased to near 105 mph (165 km/h) with higher gusts. Dora is rapidly intensifying and is forecast to become a major hurricane later today. Gradual weakening is forecast to begin by the end of the week.
Dora is a small tropical cyclone with hurricane-force winds only extending outward up to 10 miles (20 km) from the center with tropical-storm-force winds extending outward up to 45 miles (75 km).
>>>Off the coast of Southern Mexico…
A broad area of disorganized showers and thunderstorms located several hundred miles south of the coast of southern Mexico is associated with a tropical wave.
An area of low pressure is expected to develop from this feature during the next day or two, and environmental conditions appear favorable for development of this system.
A tropical depression is likely to form over the weekend as it moves west-northwestward or northwestward, parallel to but not far offshore of the southwestern coast of Mexico.
* Formation chance through 48 hours…low…30 percent
* Formation chance through 7 days…high…70 percent
Central Pacific Ocean:
The National Hurricane Center in Miami, Florida is issuing advisories on Hurricane Dora, located several hundred miles off the southwestern coast of Mexico and about 2600 miles east-southeast of Hilo. Dora is expected to move west at around 15 mph and enter the Central Pacific Hurricane Center's area of responsibility late this weekend.
Elsewhere, no tropical cyclones are expected during the next 7 days.
Western Pacific, Indian Ocean and adjacent Seas:
Western Pacific…
Tropical Cyclone 06W (Khanun)
According to the JTWC Warning number 28…
Sustained winds were 90 knots…with gusts to near 110 knots
Typhoon 06W has rapidly intensified 40 knots over the past 24 hours, from 50 knots to the initial intensity of 90 knots.
Animated enhanced infrared satellite imagery depicts a well defined 20 NM eye and deep convective banding features in all quadrants. As the system slows down, a slight wobble is once again evident. A microwave image reveals a tight inner eyewall with a pronounced, roughly 90 NM moat, beyond which is the secondary eyewall. This recent microwave imagery along with increasing microwave probability of eyewall replacement cycle values, indicate an eyewall replacement cycle (erc )is likely underway.
TY 06W (Khanun) is forecast to continue west-northwestward over the next 24 hours. during that time, the ongoing erc will induce limited short term weakening that will eventually be exacerbated by upwelling of cooler waters beneath 06W. This upwelling takes place near 24 hours, as the ridge over the Yellow Sea begins to shift westward and blocks any further movement towards mainland China.
As track speeds grind to a halt, upwelling begins to quickly weaken the system. By 36 hours, 06W is forecast to sharply turn generally east-northeastward eventually picking up speed while continuing to weaken. By 72 hours, the system will have weakened to around 65 knots as it once again passes Kadena AB.
Beyond 100 hours, has seen some of the greatest run to run variability, thanks in part to ridging, or lack thereof, that develops to the northeast of the system.
For the time being, the preponderance of model guidance both deterministic and ensemble, indicates a persistent east-northeasterly course following 36 hours and through the current forecast period.
>>> There's an area of disturbed weather being referred to as Invest 93W…which is located approximately 555 NM southeast of Tokyo, Japan
The system is currently classified as a subtropical depression, generally
characterized as having both tropical and mid-latitude cyclone features.
Animated multi-spectral satellite imagery show deep convection and shallow rain bands wrapping into an elongated low-level circulation. the primary wind band and associated deep convection are confined north of the llc due to a strong upper-level trough just to the southwest.
Environmental analysis reveals Invest 93W is in a marginally favorable area for development defined by strong poleward outflow aloft, unfavorable (30-40 knot) vertical wind shear, and warm sea surface temperatures.
Global models are in general agreement that 93W will track northward over the next 72 hours well east of Honshu, accompanied closely by the aforementioned upper-level trough, which is expected to maintain strong southerly shear and dry air over the cyclone.
Maximum sustained surface winds are estimated at 23 to 28 knots.
The potential for the development of a significant tropical cyclone within the next 24 hours is low.